Release 20230425
May 05, 2023 in bliss by Dan Gravell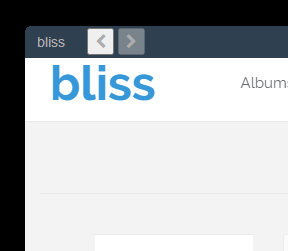 The past couple of releases have contained work on the Windows app; this release concludes that work. We've also made some fixes to the cover art rule, the QNAP app and a few more bits!
Back/forward buttons for the Windows app
The bliss Windows app is built using a technology called Electron. This provides a way of starting the standard bliss program and showing the standard Web UI in a pop-up app.
However, this means other features common in a browser, like the back and forward button, are missing. This release adds those buttons to make navigation easier.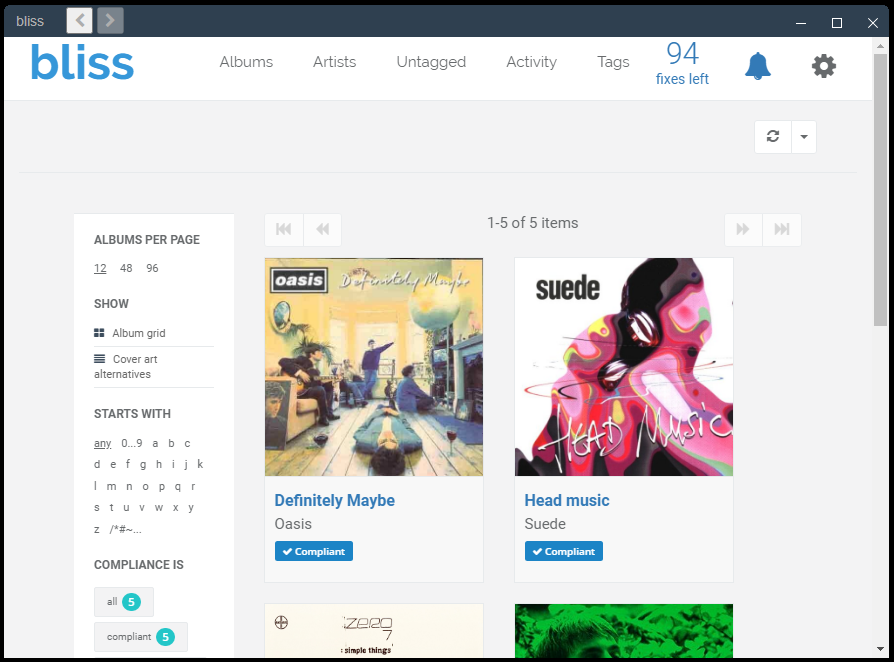 Further improvements
Allow compliant alternative art to be fetched when just the min size rule is enabled; not the missing art rule.
Show file path fixes in the Inbox and the fix-album dialog correctly.
Fix QNAP installs due to QNAP's outdated root certificates.
If bliss is restarted immediately prior to rules being changed and a new scan, ensure old lookup results are flushed.
When unlinking all releases ensure that is remembered for the next rescan.
Downloading and installing
You can download by clicking the button above, or from the downloads page.