November 29, 2017 in digital music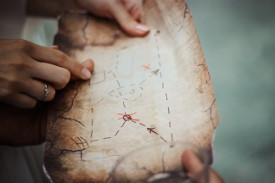 For a while I've been building some notes to write about trilemmas in music libraries. A trilemma is a situation where you can choose two options from three, but never all three. Like many people I first learned of trilemmas in the classic project management choice: fast, good, cheap... pick two!
It's quite an interesting thought experiment to think up trilemmas in any one domain. Originally I was considering a trilemma for music file formats, but this proved difficult. I then started thinking more broadly about music library management, and how choices of storing music locally, or using a streaming service, mark us as implicitly choosing two options.