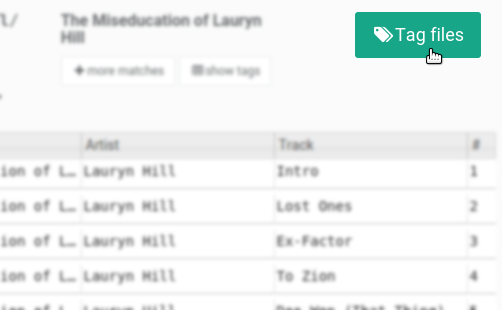 Edit tags with one click
Manual tag editing is easy. bliss has a powerful tag editor which works similarly to traditional tag editors. You can also change album-level tags with one-click. In addition, bliss's rules allow incomplete or inaccurate tags to be identified, and fixed with one click.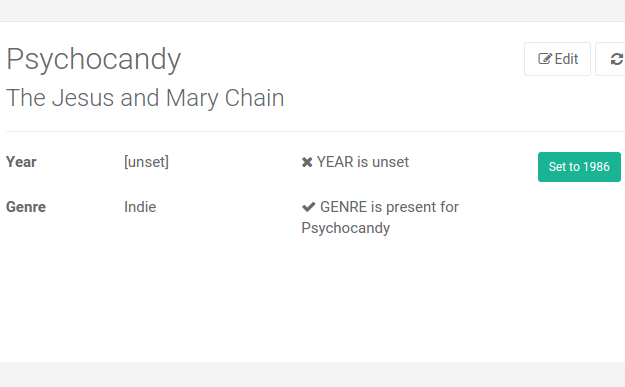 Automatic metadata lookup
bliss can find accurate musical information for your tags. bliss can find missing or inaccurate tags in your music library and then uses multiple sources of metadata to find replacement information or cover art. Incorporating the changes is a one-click confirmation!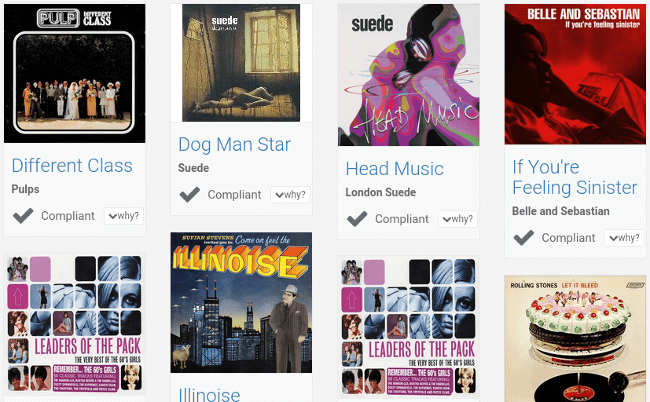 Your automatic tag checker
By defining rules, bliss will check your tags, filenames and cover art so that, when music is added or changed, your music library remains consistent, complete and correct. It becomes easy to fix and normalise data pre-tagged in your music files to make sure all of your music library is well organized.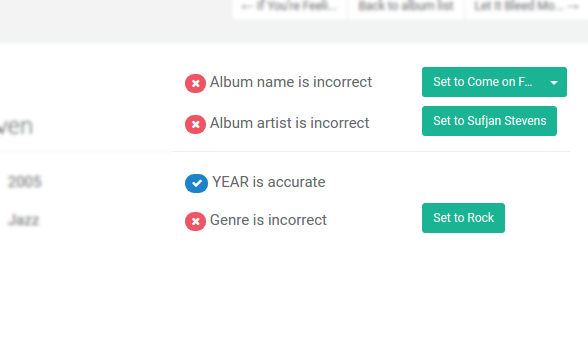 Automation, automation, automation
Automation is handy, until it isn't. While bliss offers full automation for most of its rules, and automatic listening for file changes, you are also in full control. You can set any tag checking and fixing to be either manual or automatic.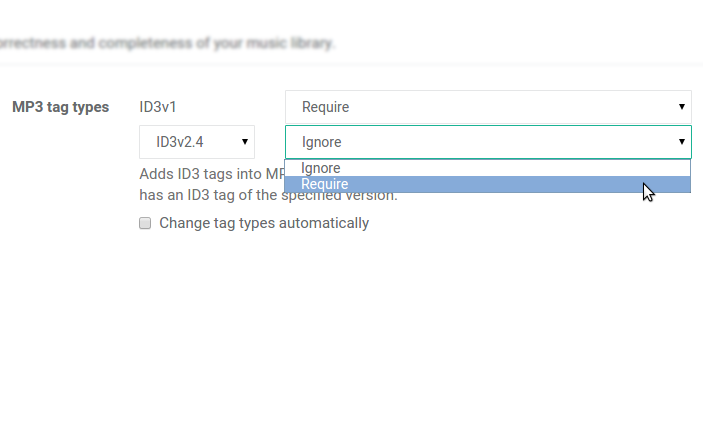 Tag type checking
It's not only the information in the tags that matters, sometimes it's the tag itself. Different tag schemes, such as ID3v1 or ID3v2, can make a difference with some music players. In some cases, some tag schemes support some metadata that others don't. Therefore, bliss allows you to check and change the ID3 versions in your MP3 files.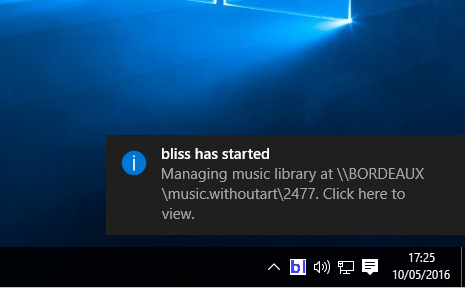 Works in the background
bliss can be installed on computers, or hosted on NAS devices and servers. It is designed to work unobtrusively and automatically, showing incomplete, inconsistent or inaccurate tags it has found. You can use it like a normal desktop app, or have it running all the time to handle incoming and changing music and to be accessible, online, from anywhere.