Release 20220503
May 11, 2022 in bliss by Dan Gravell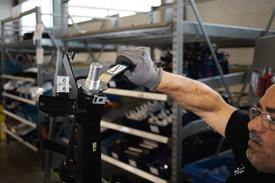 Another couple of bug fixes in this release, affecting the Windows app and the album detail page.
The improvement to the Windows app is that, if bliss is already running in the background, the app will attempt to connect to that, rather than restarting bliss itself (and inevitably failing and giving up with a nonsensical error code).
The album detail page has been improved such that, if the page shows a stale album that no longer exists (maybe it has been removed in another tab) the page will not show a nasty long error if it is refreshed.
Downloading and installing
You can download by clicking the button above, or from the downloads page.
Photo by Kumpan Electric on Unsplash