Release 20210420 - new Windows app
April 28, 2021 in bliss by Dan Gravell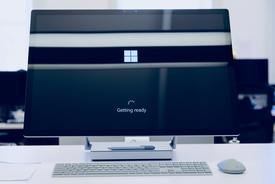 This release sees the new Windows desktop app being promoted to be the default launcher for Windows. There's also a few bug fixes!
New Windows app
We introduced the new Windows app as a beta a couple of months ago.
The new app is just the same as the old Web based UI, with the same user experience. However, now the app loads in a standard desktop window rather than the browser: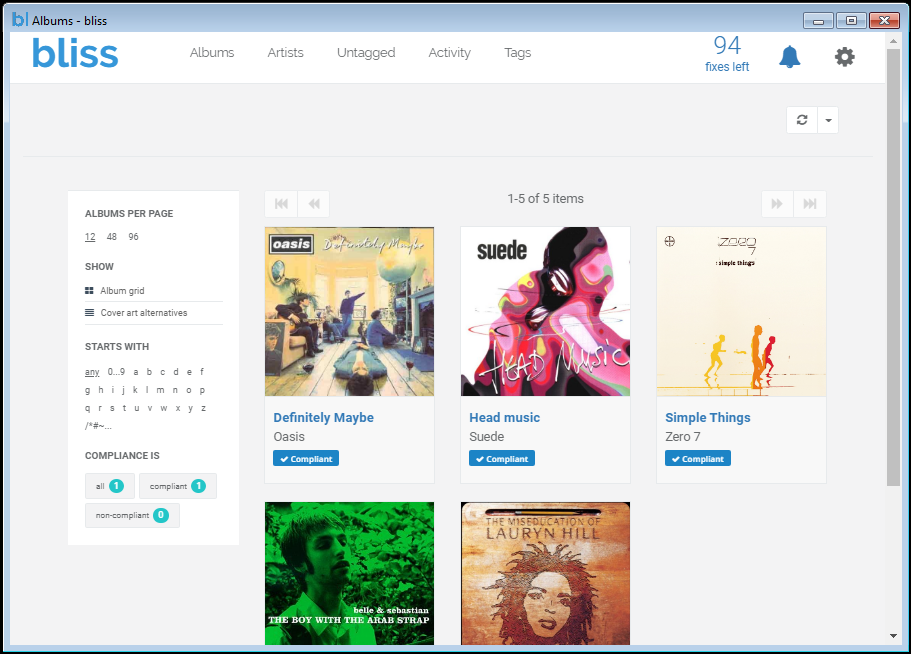 This also means you can find and pin the app to the Task bar.
The old daemon style app is still available and always will be (it's the basis for running bliss as a Service). In the Start Menu, under the bliss program group, click Start bliss (in background) to start it. As before, bliss will pop up a browser (assuming that setting was enabled).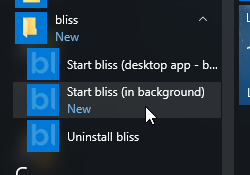 Other improvements
If an MP3 file has both ID3v1 and ID3v2 tags, a failure to write to one of those shouldn't stop the other being written. When such a failure occurs, remove the old value.
During automated fixing, only re-assess rules for which there has been a fix executed.
In the duplicates rule, re-use any cached fingerprint we have.
Make sure tracks from different folders are included in the same album when "Various" is inferred.
Downloading and installing
You can download from the downloads page.
After you click through, installation instructions are available on the page following download.
Photo by Johny vino on Unsplash