In some cases you might not want the suggestion bliss makes. In this case, you can change tags manually. There are two ways to do this: on the album detail page, or on the Tags page.
Changing tags on the album detail page
Click the Edit button on the album detail page: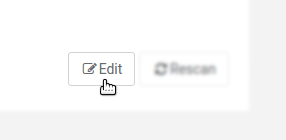 This shows the edit controls:

Once these have been edited to your liking, click Save, or Cancel to revert any changes you made.
Changing tags on the Tags page
Click the Tags link at the top of the page, then filter by the album or track name in the Search field:

The Tags page works like standard "music taggers", adopting a grid or spreadsheet approach to allow you to edit tags. To edit a tag, simply click in the cell, make a change, then press return or click away from the cell: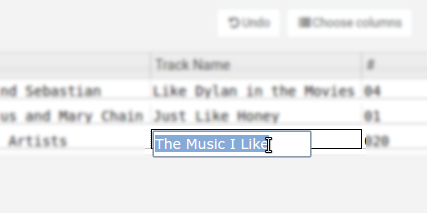 You can read more about the Tags page at the Web-based tag editor tutorial.
---
That concludes the tag-fixing tutorial. If there's anything we missed or you want clarification on, ask in the comments sections below!