This month in digital music libraries - January 2022
January 27, 2022 in digital music by Dan Gravell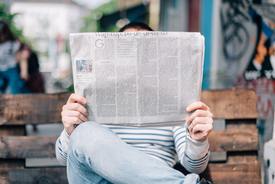 The first month of 2022 has seen lots of discussion about streaming services and in whose interests their design is optimised; are playlists a good thing? Will they retain support for "owned" music libraries?
Also, histories of music library databases and some new tools for listening and ripping.
New Music.app incoming for macOS Monterey
Let's hope the music library bugs are fixed.
Big changes for #macOS #music.app users - a new fully native client is on its way in macOS #Monterey https://t.co/mMGzbbiKhU pic.twitter.com/GMydHMK7PH

— bliss (@bliss_music) December 25, 2021
Streaming and indeliberate consumption
One of the key tenets of the development of music streaming has been the supremacy of the playlist. But does this focus benefit the listener or the supplier? There are a number of advantages to playlists for streaming companies, not least the encouragement of indeliberate consumption which delivers longer "engagement".
"The age of recommended music"; streaming is taking us full circle. I think the real differentiation is your attitude to music consumption - do you deliberately *listen* to music or is it an adjunct to something else? Thanks u/gamefreak_693 and u/Shadrach451 (@PajamaStew) pic.twitter.com/13SqzRSBBd

— bliss (@bliss_music) December 27, 2021
But if you don't just let the playlist firehose spray you with music, how do you make more deliberate choices? Our household can't be the only one where choosing a film on Netflix takes about as long as watching the damn thing.
The anxiety of choice in a streaming world by @jasonguriel https://t.co/Lj9SPzpdBm - the solution is not just analogue media (after all - a CD is digital) but any kind of finite "collection" fed by deliberate consumption. pic.twitter.com/MaQhAYIwoQ

— bliss (@bliss_music) January 22, 2022
Meanwhile, Apple Music's support for self-stored libraries continues to suffer from neglect:
It's clear that music streaming services would rather you just consumer their content-firehose. At what point does @Apple stop supporting self-managed collections? https://t.co/eN2YKULuWU (thanks @ErdaIToprak ) pic.twitter.com/WTblOvhCMm

— bliss (@bliss_music) December 21, 2021
Following on from that, I often mention new music players via social media. One such player I noticed this month builds on the streaming / indeliberate consumption position; a music player that focuses on the very anti-playlist activity of full-album listening:
"Albums, not algorithms" - oh wow, @albumstheapp is an album focused music player for #iphone and #ipad https://t.co/4kr4Iy814U pic.twitter.com/rUk55pOMAC

— bliss (@bliss_music) January 14, 2022
Online music databases
Online music databases have been around a while, so a couple of histories written by the Free Software Foundation were fun to read this month.
A history of @MusicBrainz https://t.co/AfBeiFmm8c pic.twitter.com/juZ2CSYT6T

— bliss (@bliss_music) January 6, 2022
The CDDB story (following on from my recent link to a @MusicBrainz history by the same author) https://t.co/2UGmDCpkFj by @mala

— bliss (@bliss_music) January 12, 2022
Automating your ripping workflow
What about a tool that not only automates your audio CD ripping, but also your video?
As well as ripping all the CDs I buy (and CD is still my no. 1 medium) I also rip DVDs I buy so my kids can watch them on @jellyfin . The latter is more manual, so I'm going to give https://t.co/tR6tMdgUFp a try to consolidate both. Thanks @ahnooie . pic.twitter.com/1btXjKVXEX

— bliss (@bliss_music) January 16, 2022
Google gets found out; Google makes customers pay instead
"Don't be evil"
So you're found guilty of copying features you've already shipped to customers. Do you: (a) pay up or (b) make your customers pay by removing the functionality? https://t.co/j3bqqSIrt7 pic.twitter.com/j3gdttoyTl

— bliss (@bliss_music) January 18, 2022
Photo by Bruno Bučar on Unsplash