This month in digital music libraries - October 2021
October 22, 2021 in digital music by Dan Gravell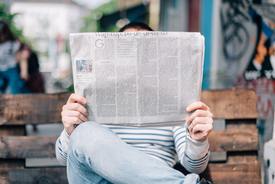 This month: things to consider for hi-fi beginners (in podcast form), music library obsessions, a new release for the QNAP NAS operating system and new developments in the Plex ecosystem.
For hi-fi beginners
Some really useful thoughts about what the important things are when beginning in hi-fi.
Want to get started in hi-fi? John Darko has a couple of podcast episodes, with @lavorgnamichael guesting, covering basic components, myths, basic guidance and more. https://t.co/kx9rN7i6Ml pic.twitter.com/Yo9rRJGrbz

— bliss (@bliss_music) September 24, 2021
Keeping some perspective
It doesn't matter if it's something as seemingly innocuous as music collecting; mental health is important, and we should take the time to be self aware enough to realise when any obsessive behaviour becomes a problem.
We need to keep perspective on _why_ we store our own music collections. There are valid reasons, but don't let an obsession with control take over your life! https://t.co/PLFD1kL63m #DataHoarder #MusicHoarder #MentalHealthMatters pic.twitter.com/vr0vFdRayr

— bliss (@bliss_music) September 26, 2021
The growing Plex / Jellyfin / Emby ecosystem
Seems that the Plex / Jellyfin / Emby triumvirate has grown in popularity enough that it's now spawning its own supporting apps, developed by third parties.
It's interesting how some mobile apps are emerging that specifically target the @Plex / @Jellyfin / @Embyapp ecosystem: https://t.co/bVwQwmdvwB - yet more evidence of the growth of #selfhosting pic.twitter.com/J5yHOHm3xP

— bliss (@bliss_music) October 4, 2021
QTS 5.0 is out
The first full release of QTS 5.0 came out on October 1st. (QTS is the operating system for QNAP NAS drives). @RobbieOnTheTube gives it the rundown.
Now that a full release of the @QNAP_nas QTS 5.0 Software is available. I wanted to PROPERLY review this NAS software from top to bottom. So here we are, my MASSIVE QTS review:

Video @ NC - https://t.co/6CCI5kWhLl

NASCompares - https://t.co/ZjXfsNX7uD#data #datastorage #qnap pic.twitter.com/1FCVOX61qT

— Robbie Andrews (@RobbieOnTheTube) October 8, 2021
Photo by Bruno Bučar on Unsplash