This month in digital music libraries - August 2021
August 25, 2021 in digital music by Dan Gravell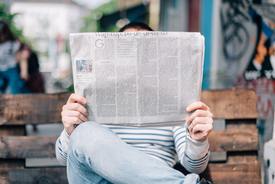 In August's edition… mergers and acquisitions, YouTube Music messes up again, and a new self-hosting podcast!
Astiga acquired by… us!
bliss has always been about management of self-hosted and self-stored music collections. But what if the music collection is in the cloud? We had the opportunity to purchase the Astiga service and jumped at the chance; it provides a way for us to combine the best of both worlds.
Big news - Astiga has a new owner - the makers of @bliss_music ! Read all about it: https://t.co/i3KTdBRlhX . In short: nothing changes for Astiga customers. But we'd really like your feedback about the service to guide the future development of the service.

— Astiga (@astigamusic) August 6, 2021
Streaming and the music library
Ignore the title of this article… it has something of a keyword-optimisation tinge to it… but this is an interesting article about the history of how we build music libraries and interact with them.
Thoughtful piece by @joepinsk about how music libraries, and the way we interact with them, have been affected by streaming (it's deeper than the title of the article suggests) https://t.co/snlPucdh4v

— bliss (@bliss_music) August 2, 2021
YouTube Music exports compromised again
There have been a number of issues reported about YouTube Music "Takeout" exports. This was a new one: music files being exported with .vid file extensions, rather than their original extensions.
I'm getting a lot of reports that users of Google's #Takeout service to re-export their stored music collections inside #YouTubeMusic are just downloading ".vid" files clean of metadata - their music libraries are pretty much ruined. Anyone know why this has happened? #ytm pic.twitter.com/itbVCGhqY1

— bliss (@bliss_music) August 3, 2021
Fortunately it turned out the music files themselves weren't damaged.
It does, though, question why we have to have these convoluted export approaches, when, if we had control over the cloud storage, we could simply manage that ourselves? That's how Astiga works, by the way.
Another self-hosting podcast
Everyone seems to have a podcast these days, and now Unraid are in-on-the-act. This one is skewed to their own ecosystem of course, but there's plenty to learn about and integrations with various technologies that might be of interest.
Episode 1 of the Uncast, a new #Unraid-centric podcast is live! https://t.co/6R4d4nRDgV

— UNRAID (@UnraidOfficial) May 5, 2021
Photo by Bruno Bučar on Unsplash