This month in digital music libraries - February 2021
February 24, 2021 in digital music by Dan Gravell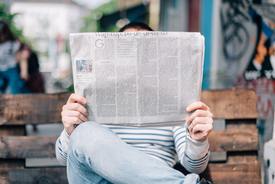 A sprinkling of different resources this February. We're seeing more growth in the cloud music locker market, Synology has begun restricting what disks you can use in an enterprise NAS, I found a good review of AirPods Max and the Computer Audiophile released a guide to backing up your music library on Synology or QNAP NASes.
Cloud music locker market - it's a grower!
Looks like more music-specific services are being introduced. And no, I still haven't gotten around to updating the cloud music locker comparison!
Just noticed #Wikipedia 's list of cloud music lockers has been updated - https://t.co/K7RF4iwgM5 . #MediaLeap has been added. Also @MusicSync_App although that looks a little more restricted. Also, they missed @Audioboxfm . Will update my comparison soon https://t.co/p1O7Vlt6Et pic.twitter.com/GCPmA7v01C

— bliss (@bliss_music) February 2, 2021
Synology to enforce 'validated' disks in enterprise NAS
… and in other related news, their disks are the only validated ones larger than 4TB.
It should be noted this does not apply to the SOHO NASes. But it might be the sign of things to come…
I hope we're not at the top of a slippery slope here @Synology ... https://t.co/eagGpTdjtx But note: this applies to enterprise only. #nas pic.twitter.com/Lz2wT1quiH

— bliss (@bliss_music) February 6, 2021
An approachable review of AirPods Max
Written by an audiophile, for normal people. TL;DR? They're heavy, but sound good.
A thorough review by @mariusmasalar (an #audiophile ) of #AirPodsMax which manages to communicate the audio capabilities well for ordinary human beings. https://t.co/DGOUXmSfnY pic.twitter.com/0wEFIdJkg6

— bliss (@bliss_music) February 8, 2021
Backing up music libraries on NAS drives
The Computer Audiophile put together an awesome general guide to backing up music libraries on Synology and QNAP NAS devices.
It's always worth making sure you have a robust backup process. @AudiophileStyle has put together an excellent walkthrough for implementing backups on @QNAP_nas and @Synology devices for #Aurender playback but the principles are the same whatever you use. https://t.co/kGmWfY7iqk pic.twitter.com/p41tcUa9Ua

— bliss (@bliss_music) February 14, 2021
Photo by Bruno Bučar on Unsplash