Thirteen cloud storage services for music
October 01, 2020 in digital music by Dan Gravell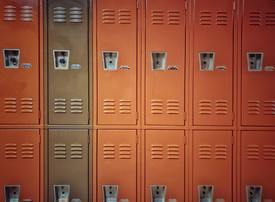 There's no doubt the mainstream of music listening has moved to streaming services. The old model of collecting, storing and maintaining your music collection has become a niche. An extant niche, but a niche all the same.
The fact that self storage hasn't died altogether is testament to the fact that there are plenty of reasons left to maintain your own library. And just because you might have decided to be responsible for your music collection, it doesn't mean you can't benefit from some of the advantages of storing your music in the cloud. But it does mean you need to choose and setup a storage service yourself.
I've gathered data on eight ten thirteen (I've been adding!) cloud storage services (plus one other option) that could be used to store music to help you choose the right service.
Online music libraries
A series of blog posts exploring online music library management.
Cloud storage services for music
Why store online?
If you prefer to store your own music collection, why bother with online services anyway?
It basically comes down to what online music storage helps you do. Three principle features that online music storage enables are backup, playback and sharing.
Easy backups
By mirroring your collection in a cloud storage service you're providing redundancy. Backups can get quite involved and there are multiple ways of achieving them. Ideally you'd have multiple backups, because a simple mirror not only duplicates your library, it also could duplicate problems with your library that backups were supposed to avoid. But, at the least, an online storage location does provide a remote location for backups to be stored.
Easier playback outside your network
A second reason is that playback from the Internet at large often becomes easier. Sharing music from storage at home is more than possible, but there are a number of technical hoops to jump through. If music is stored online then it can be either played via a cloud based music player, connected to cloud storage, or synchronised to the target device (e.g. a phone or a laptop) and played locally there.
Easier synchronisation
The final reason is dependent on your use case: sharing is made a lot easier. For companies that have music libraries that need to be shared amongst workers, for example, it's often easier to share from a common online location for the same reason playback is often easier from these locations.
Taken further: sharing is a form of synchronisation. Even if you aren't sharing audio between staff, you could be sharing it with yourself, for example synchronising music collections in two separate houses.
The fundamentals
In comparing the services, let's make some assumptions built around storing a music library:
We'll need 1 TB of storage space. That should be enough for over 2,500 albums in FLAC format.
No restrictions are made on the types of files stored.
Files can be uploaded and downloaded (although this might incur a financial cost).
Let's review some of the principle, basic storage services that can be used to store music.
Dropbox
One of the more consumer facing brands, Dropbox have been around for a while and have garnered a big following. They provide a user friendly way of syncing files automatically.
The free version comes with 2 GB of storage space. When paying, storage space is more expensive than other services.
The Dropbox app seemlessly synchronises your files between your computer and the cloud. It's supported on Linux, which might be especially useful in a home server / NAS setup.
The popularity of Dropbox means that a community of complementary apps and services have been created to work with it and accomplish even more for Dropbox users. Pertinent to music library management, there's a music player inside the Dropbox website, although it's limited. Our sister service, Astiga, has a free online Dropbox music streamer that you can use to browse, playlist, repeat and shuffle your Dropbox music.
Google Drive
Best for new users
The storage service for the almighty Google is Google Drive - although purchasing Google Drive storage space has been stopped. Now, for personal use, Google Drive is sold via the One suite. That means you don't just get storage space; you get GMail, photo storage and some more "enhanced features".
Colour me a little sceptical… but maybe it you use a lot of Google services, it might make sense.
That said, the cost of the service stacks up well. With its automatic synchronisation for macOS and Windows, and also across smartphone platforms, you're well covered for syncing (separate third-party Linux projects exist). So I've marked this as the best choice for new users.
Like with Dropbox, we at our sister app, Astiga, have made available a free music player for Google Drive.
Hetzner
Hetzner are a German based cloud computing provider. They allow you to create servers in the cloud, and do so at a good price - typically they are cheaper than the big players like AWS.
They also offer a service called Storage Box. This provisions a server with attached storage and common storage access services, such as FTP, Samba, WebDAV and more - there's even an Rclone service.
This means that access is standards-based, although the "Storage Box" itself might need some management; it's not just a web interface like some of the consumer-grade services. Like with their compute offerings, this service is very cost effective.
They have offerings for 1, 5, 10 and 20TB. Their pricing is all in Euros.
iDrive
Cheapest option
iDrive provides a generic storage service but is particularly oriented towards backups. Their software provides best-practice backup functionality such as snapshotting, file versioning, physical storage shipments for recovery (i.e. posting you a hard drive with your data on it!) and automatic and scheduled synchronisation.
Price-wise they are very competitive.
Livedrive Briefcase
The Livedrive personal plan is split into three possible products: Backup, Briefcase and Pro Suite (basically both of the products, plus extra storage space). For our use, Briefcase seems the most appropriate. It offers flexible cloud storage and access such that we can operate a music library. If all we wanted was backup of music we could use the Backup product, but we wouldn't be able to access the music stored online quite so flexibly.
Livedrive is price competitive with other platforms. You can access your files via the Web or Livedrive's own software, although it's a shame that standards-based access isn't available on the Briefcase plan (you can use FTP on the Pro Suite plan).
MEGA
MEGA emphasise their security and privacy credentials; they offer end-to-end encryption of data using a key that is managed by you. They offer some useful integration apps, such as a desktop app and also NAS based apps for synchronising data to and from the cloud.
Pricing wise, MEGA are a slightly odd one. At the lowish levels we're requiring in this article, around 1TB, they are price equivalent to most other services. However, once you start adding data they begin to shine. By the time you're storing about 16TB they are a quarter of the cost of other big-name providers.
They are also more oriented toward businesses and teams of people, rather than domestic individuals.
OneDrive
OneDrive is Microsoft's online storage service, built into its Office 365 service. Unlike Google Drive, though, you can purchase storage space separately, however this capability only extends to 100 GB. As we require 1 TB, we have to purchase Microsoft 365 Personal which also includes access to the Microsoft Office suite.
Access to Microsoft Office is great if you were going to purchase that anyway, but otherwise it feels like you're paying for something you don't need.
As you'd expect, synchronisation is provided for Windows operating systems; macOS is supported too. There's not an official client for Linux, but they can be found.
We at our sister app, Astiga, have made available a free OneDrive music streamer - you can browse OneDrive folders, play files, shuffle, repeat and more.
pCloud
pCloud are a specialist consumer-facing cloud storage provider. Based in Europe, they major on high value and are one of the few services that offer lifetime deals, which is attractive if you want to avoid monthly subscriptions.
Like a lot of these services, pCloud talk a lot about backups. One interesting way they take this is to offer backups from other cloud storage services, such as Dropbox, OneDrive and Google Drive, and then backups from more specific services, like Facebook and Google Photos.
A desktop app, pCloud Drive, performs synchronisation between your computer(s) and the online storage. There's a similar function for mobile devices. Interestingly for bliss users, pCloud also has an embedded music and video player.
pCloud is priced competitively at $9.33/month for 2TB, or you can purchase 2TB for life for $450 (meaning it pays for itself after about four years).
rsync.net
rsync.net is an old favourite of mine. I used to use them personally because of the ease of setting up rsync based backups from a Linux home server. Their key differentiator was their level of support; you always seemed to get a technically savvy support answering your emails quickly.
They are still mainly targeted at offsite backups. They are, and remain, expensive, which is why I personally moved to S3.
Amazon S3
S3 is the storage element of Amazon's AWS (Amazon Web Services).
S3 is quite a low-level service - you have to install software to perform the synchronisation yourself. AWS boasts other storage services such as Elastic File System which works in different ways and might be more convenient.
Getting setup is a pain, but once you're there S3 is quite flexible, particularly in its pricing as it's a plain per-GB cost. That means, if your collection is a lot smaller than 1 TB, S3 might make some financial sense.
Backblaze Personal Backup
Best for very large collections
Backblaze have been around a while and have developed a sound reputation as cost effective, no-frills storage. Their Personal Backup product offers unlimited storage but with some limits on flexibility.
First, only Windows and Mac are supported. Secondly, only direct connected data is supported, i.e. you can't backup a NAS. Finally, it's very definitely a backup solution; the backup client is programmed to simply backup all data other than specific excluded files, such as software files.
If you can live with these limitations, it's a very good value service.
Backblaze B2
Most flexible
Backblaze also offer a more flexible service, B2. B2 is the "business" focused service. Pricing is more flexible, allowing you to lower the bill with less music stored. Also you are free to use Linux on this service. Overall, it's a similar service to Amazon S3.
What stands out is Backblaze's integrity, they'll even send USB drives of your data and, if you return it in 30 days, you get a full refund. In addition, they are well known for their HDD surveys on reliability; these are available to everyone and are really useful in choosing new storage.
Like S3, B2 doesn't have a client of its own. Because it combines S3's flexibility with its Personal Backup sibling's value, we awarded this service Most flexible.
Wasabi
Wasabi basically offer the same service as Amazon S3, right down to supporting the same API. As such, they are a choice for developers or technically savvy folks who are happy using command line or programming tools to access their files.
That said, S3 has become something of a de facto standard, so there are more user friendly apps out there now.
The advantage Wasabi has over S3 is the cost. It's about 1/4 of the outlay in storage cost, but most importantly it charges nothing for egress (i.e. downloading your data back). As such, it's probably a better choice than S3 for home-based users that are price sensitive.
Self hosted
I wanted to highlight a final option - doing it yourself!
Typically, this will be built on some existing cloud platform. For example, you could create a server in AWS using EC2 or Lightsail which acts as a file server. This might make synchronisation easier for your particular use case.
Comparison table
For quick reference, here's a comparison table of the services:
| | | | | | | | | | | | | | |
| --- | --- | --- | --- | --- | --- | --- | --- | --- | --- | --- | --- | --- | --- |
| | Dropbox | Google Drive | Hetzner | iDrive | Livedrive Briefcase | MEGA | OneDrive | pCloud | rsync.net | Amazon S3 | Backblaze Personal Backup | Backblaze B2 | Wasabi |
| Free storage (GB) | 2 | 15 | 5 | 0 | 0 | 20 | 5 | 10 | 0 | 5 | 0 | 10 | 0 |
| Storage cost / TB / year ($) 1 | 47.94 | 39.99 | 44.91 | 10.42 | 61.81 | 59.08 | 59.99 | 56 | 300 | 276 | 60 2 | 59.40 | 71.88 |
| Download cost ($ per GB) | 0 | 0 | 0 | 0 | 0 | 0.002 3 | 0 | 0 4 | 0 | 0.09 | 0 | 0.01 | 0 |
| Automatic sync software | ✓ | ✓ | ✗ | ✓ | ✓ | ✓ | ✓ | ✓ | ✗ | ✗ | ✓ | ✗ | ✗ |
1

This is the cost per TB per year, but can be misleading as some services have more fine or coarse grained pricing. AWS S3 for example can be used for lower storage requirements at lower cost. On the other hand, pCloud only offer 500GB and 2TB packages.

2

Storage is not metered, so this cost is actually for unlimited storage.

3

... after 2TB of free transfer is used.

4

Your own private traffic is not metered, but if you share links the traffic to the links are.
Any other services I should cover? Let me know in the comments how you store your music online!
Photo by Joshua Hoehne on Unsplash