Release 20231103
November 08, 2023 in bliss by Dan Gravell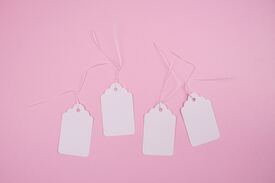 This release contains a bunch more refinements since the tag index changes. There's also an important fix for making sure automated track level fixes (such as changes to track name or number) are… more automated.
Tag index improvements
bliss's tag index stores information about what tags each music file contains, with cross references. This makes it easy to look-up, for example, which files have the ALBUM_NAME "Giant Steps".
We recently replaced the underlying database engine for the tag index. We noticed a few more improvements, which have been implemented in this release:
Make sure the Tags page and Tags panels for albums show all available tag fields, not just "indexed" ones.
Property format the output when the tag index is dumped (for debug archives).
Other improvements
When assessing and fixing missing track-level fields, if there are multiple suggestions for a given field choose one of them, rather than none, when making automated fixes.
Make sure the logs are included in debug archives.
Update our macOS notarization tool.
Downloading and installing
You can download by clicking the button above, or from the downloads page.
Photo by Keila Hötzel on Unsplash