Release 20230131
February 17, 2023 in bliss by Dan Gravell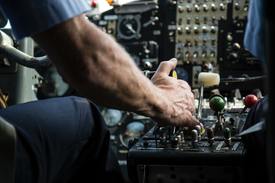 This release includes some fine-tuning for the new fix-all progress page and the removal of Google Analytics from the app.
Tweaks to the fix-all progress page
Last month we introduced the new fix-all progress page. The intent is to improve error reporting when executing lots of fixes together, and also communicate progress through the list of fixes better.
This release contains a few more improvements to this page:
Avoid multiple operations for the same album stopping each other from working.
Show images for missing art and larger art correctly.
Make sure the spinner remains on screen until the entire process completes.
Please continue to let us know your experiences of the new page!
Other things
One other biggie:
We've just ditched @GoogleAnalytics and have moved to @Plausible for recording visits to the https://t.co/dih82ZInO3 site. Plausible records page visits in a fully anonymised way, not storing cookies to make your Internet browsing more private. Next: the app #privacy

— bliss (@bliss_music) January 30, 2023
This build is the first one to have Google Analytics stripped out. The app now has zero analytics built in; the reference to Plausible in the tweet is only relating to the blisshq.com website.
While you're here…
We've been working on getting an Apple Silicon build into our build process so we build M1 and M2 compatible versions of bliss for each release. Do any of you with M1 or M2 chips want to test this? It should make bliss considerably faster.
Downloading and installing
You can download by clicking the button above, or from the downloads page.
Photo by Laurent Perren on Unsplash