This month in digital music libraries - October 2022
October 27, 2022 in digital music by Dan Gravell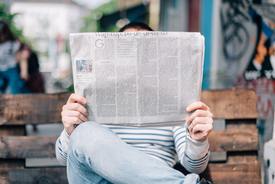 This month I've been retweeting about our relationship with music - how this has changed with the mainstream adoption of streaming, and how we can get better at being listeners to music, rather than consuming it as simple, idle distraction.
Oh, and Bono has finally said sorry.
Generated listening
Research is suggesting listeners enjoy music less when they think it is AI generated…
For some reason I have more of a problem with AI generated playlists than I do AI generated music... not sure if that makes me some kind of hypocrite... but I can't work out the underlying reason. https://t.co/lkMrYxfNI5

— bliss (@bliss_music) October 9, 2022
Meanwhile, white noise audio is the surprising hit on streaming services:
The difference between this and "furniture music" and the never-ending-playlist-firehose on streaming services is that at least choosing to play white noise is a deliberate decision. #bedeliberate https://t.co/alrSUkSPXe pic.twitter.com/LyPjtOIcqz

— bliss (@bliss_music) October 7, 2022
Deliberate listening
At the other end of the human/computer divide, some on Twitter are assembling followers and dictating guidelines for "focused" listening:
The rules: FIRST — and I cannot stress this enough — complete a focused listening of the album. Or at least some portion thereof.

AFTER FOCUSED LISTENING: talk about any specific tracks that jumped out at you, your overall impressions of the album, comments about the artist(s).

— Darcy James Argue 🇺🇦 (@darcyjamesargue) September 13, 2022
This is the continuation of a growing feeling that streaming doesn't build the same relationship with music that we used to get from collecting and 'owning' musical recordings.
"I now have all the songs I need in my pocket. And yet the experience has slowly grown hollow." https://t.co/ddjTLqYEyr Thanks @_am1t - I'm interested in what you intend to do next though? There are plenty of options for deliberate listening still... pic.twitter.com/T494aw79eO

— bliss (@bliss_music) October 25, 2022
Browse and play the Boston Public Library LP collection
The kind of website you can get lost in for hours…
Very cool: you can listen to any number of preselected "stations" of music from the @BPLBoston LP collection https://t.co/PFD7vCw7h8 looks like a partnership with @internetarchive

— bliss (@bliss_music) October 15, 2022
Bono finally apologises
It's about time.

Bono apologises for putting that free U2 album on your iPhone | Complete Music Update https://t.co/0nl6fZTwCo

— J Herskowitz (@jherskowitz) October 24, 2022
Photo by Bruno Bučar on Unsplash