This month in digital music libraries - June 2021
June 25, 2021 in digital music by Dan Gravell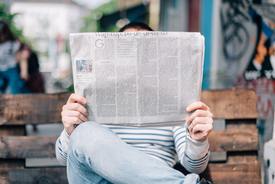 In June's update, rumours of a new iPod, detecting true audio quality and another incidence of metadata loss when using a cloud music locker.
It's all "go"!
It's 2021, who uses an iPod?
Well… a lot of people. Or enough for Apple to (potentially) make a new version anyway. In fact it feels like some sort of resurgence of dedicated devices is back underway. It sounds like it's most convenient to have one device that does everything, but there's a tipping point where the compromises made outweigh the benefits of 'convenience'.
Rumours of a comeback for the iPod... https://t.co/1CiaE53SbJ dedicated devices FTW! pic.twitter.com/O2TK2X40zN

— bliss (@bliss_music) May 31, 2021
FLAC corruption problem when tagging in Windows Explorer
Sometimes Windows Explorer is a dead simple and convenient tagger. But watch out for this issue with FLACs (although it only affects files with ID3 tags - generally a less common use case).
Important to know if you are planning to tag FLACs with Windows Explorer (like in https://t.co/4Vu6Lt5f9b ). Turns out there's a bug if your FLACs have ID3 tags which can make the FLAC unplayable - see https://t.co/ZY28a4YgbJ pic.twitter.com/GREMFDZptO

— bliss (@bliss_music) June 2, 2021
The best name for a piece of software
Fakin' The Funk analyses your audio files for quality. This is important because even though sample rate and bit rate give a "sticker" idea of quality, you don't know the source of the audio originally - it could just be lower quality audio upscaled to a higher rate.
If nothing else, this has possibly the coolest name for a piece of software.... https://t.co/ZUjjAXkts5 @FakeNoFunk detects the true quality of your audio files. pic.twitter.com/rNA7IaHNDU

— bliss (@bliss_music) June 8, 2021
DSM 7 or DSM 6.2?
In case you have a Synology NAS, @RobbieOnTheTube has put together this rundown of how well different devices support the new upcoming OS.
With the recent release of the @Synology DSM 7.0 RC, users wonder whether to upgrade. Is it stable? Will things change too much? Should they stick to DSM 6.2? I have tested a bunch of NAS with DSM7 with 7 Tests to see how they perform. Find out more here - https://t.co/p7XGyyGCWh

— Robert Andrews (@RobbieOnTheTube) June 18, 2021
Cloud music storage - metadata loss?
Another incident (to join that of YouTube Music's) of metadata being stripped from music you have shared into the cloud. Beware, and take backups.
Heads-up for Apple Music lossless streaming customers - a suggestion here that "your" music that you have purchased separately may be replaced if Apple can match it. https://t.co/ShqLWnb8z8 pic.twitter.com/Oh6OeGLDA1

— bliss (@bliss_music) June 18, 2021
Photo by Bruno Bučar on Unsplash