This month in digital music libraries - April 2021
April 30, 2021 in digital music by Dan Gravell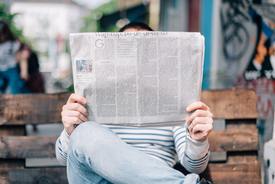 After last month's hiatus TMIDML is back! This month: new additions to the cloud music series, fist shaking at Apple, UPnP security and free, classic radio broadcasts.
MediaLeap under test
As part of our popular cloud music lockers and storage services series, I've been testing out MediaLeap to add to the roundup:
Testing out #MediaLeap for my Cloud Music Locker roundup ( https://t.co/1aYzFpez8J ) 🕵️ Good news: I think this is the best option for self stored online music lockers so far. pic.twitter.com/Ci6cvIlcP5

— bliss (@bliss_music) March 8, 2021
… then later I also added BRIO by OraStream:
Updated my cloud #musiclocker article to include @orastream BRIO https://t.co/YnE4eHpUkG pic.twitter.com/V94jyAymAD

— bliss (@bliss_music) April 10, 2021
… and MusicSync too
I also tested MusicSync and added my thoughts to the cloud music player article.
Updated my #cloud music player comparison by adding MusicSync - https://t.co/T7tniND0Af @ashishbhatia pic.twitter.com/JkrHak6NSv

— bliss (@bliss_music) March 14, 2021
Flogging a dead horse.
Over six and a half years ago I wrote about the reaction to Apple foisting music on your music library. Well guess what? They're still doing exactly the same thing. Serves me right for installing iTunes in 2021 I suppose.
Just installed #iTunes on a new Windows box. Six-and-a-half years on and Apple are *still* pushing this sodding "Songs of Innocence" album. 🙄 https://t.co/6iGTkiMhjX pic.twitter.com/Ci6K3SceGe

— bliss (@bliss_music) March 24, 2021
UPnP security
It turns out that the way UPnP is implemented in some consumer routers can lead to security problems. I know a lot of self-storing music nerds use UPnP for playing music around their homes, so check this out!
Music hardware often uses #upnp for discovering your music collection on external storage. But beware that in many cases UPnP can be insecure - worth a read: https://t.co/2v7TAtSoIW and check your router! Thanks @normankev141 pic.twitter.com/pfeAwvYrDH

— bliss (@bliss_music) April 12, 2021
Music library backup with the Computer Audiophile
I was invited to write an article on cloud-based music library backup by the Computer Audiophile.
Kickstart your Cloud Music Library Backup with this article written for Audiophile Style by @bliss_music's Dan Gravell. https://t.co/MVbTe62kGc

— Audiophile Style (@audiophilestyle) April 16, 2021
Download old-time radio broadcasts
A fascinating website featuring old radio recordings you can download and listen to.
The Old Time Radio Researchers group restores, preserves and maintains a library of "old time" radio https://t.co/xbYeNbNG0V #internetisbeautiful pic.twitter.com/CS8FXMPj4L

— bliss (@bliss_music) April 20, 2021
See you next month!
Photo by Bruno Bučar on Unsplash