This month in digital music libraries - November 2020
November 27, 2020 in digital music by Dan Gravell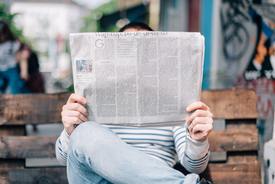 This month - more legal shenanigans, Winamp makes a comeback, Discogs turns 20 and more personal music hosting articles.
The youtube-dl saga
Over the past month we've added a new chapter in the large-companies-don't-understand-the-Internet book… this time, as the RIAA attempt to force GitHub to take down a useful open source project.
The attempted #youtubedl takedown has shades of the streisand effect. Do lawyers and corporations just not understand how the internet renders them powerless? Maybe there's an obvious answer to that. https://t.co/C2tnKZaFMM pic.twitter.com/YQeiwmTwHt

— bliss (@bliss_music) October 31, 2020
Since then, GitHub decided to back the developers and re-instated the project. So, all's well for now…
Winamp for Windows 10 on the way
The much loved music player has been updated for Windows 10, with better native support so stuff like CD playback/ripping, AAC and H.264 playback all work better.
A full Windows 10 version of @winamp looks to be incoming https://t.co/xTsG4CjowO pic.twitter.com/yTgaMh9ByK

— bliss (@bliss_music) November 4, 2020
Discogs turns 20
The much used site has built an enviable database of musical metadata. Used by both record collectors and music nerds alike, it now has 24m releases!
Twenty years of @discogs! https://t.co/heVUZv8xKN pic.twitter.com/VTpXNAbbH7

— bliss (@bliss_music) November 5, 2020
More personal music hosting developments
Last month I mentioned that personal music hosting seems to be gathering pace. Personal music hosting is the practice of self storing music libraries, including on the Internet to take advantage of what the cloud can offer.
This month there were more developments. Manuel Vonau wrote up a list of music lockers:
A great list of music locker alternatives by @ManuelVonau https://t.co/2aTSi2UwD1 via @AndroidPolice pic.twitter.com/wLLsc0bmh5

— bliss (@bliss_music) November 13, 2020
Meanwhile Jason Howell wrote up one approach to creating your own:
Another "DIY music locker" tutorial, this time in podcast form by @jasonhowell https://t.co/wctZN7OUj9 . Remember you can use @bliss_music to fix the file paths, for non Apple Music users. https://t.co/bKTwx8iS3o pic.twitter.com/jb5SgKuPlX

— bliss (@bliss_music) November 17, 2020
---
Another busy month!
Photo by Bruno Bučar on Unsplash