Release 20190913
September 19, 2019 in bliss by Dan Gravell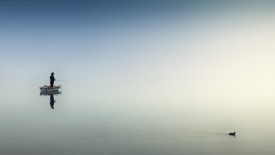 Another maintenance release; I've been tied up working on a lot of home improvements and so progress on the "New Inbox" project I've started has been slow. I have managed to fix a bunch of stuff though!
Rules
A bunch of stuff has been fixed around how certain rules operate...
The missing art rule is now more specified, e.g. it will say Missing cover.jpg rather than Missing art.
The Enforce singular embedded art rule has been fixed - it wasn't correctly reading embedded art when the missing art rule was set to Ignore.
Fixed an issue converting to ID3v2.2 tags.
Don't split file path issues in the Inbox.
Improved the help text for custom file patterns.
User interface
Some more:
Show the artwork thumbnails from embedded artwork even when there's no separate image file.
Changing album information doesn't always reflect in the album detail page.
Internationalise the compliance and settings text (still only English supported!)
Fixed some rule descriptions - some blank, some with extraneous curly brackets.
Changed image rendering for Safari and some versions of Firefox to make image thumbnails less blocky.
Other stuff
And finally...
When calculating if the licence should work for the current release, take into account that the release itself may be much older than the current one.
Downloading and installing
You can download from the downloads page. After you click through, installation instructions are available on the page following download.
Thanks to

Johannes Plenio

for the image above.