Release 20180516 - Duplicate removal
May 22, 2018 in bliss by Dan Gravell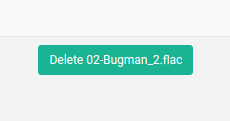 This new release builds on the previous duplicate detection release, and now includes the (manual) removal of duplicate files.
We've also added in a bunch of bug fixes!
Duplicate removal
The new duplicate removal feature means the long standing, highest voted, feature in our ideas forum is now complete.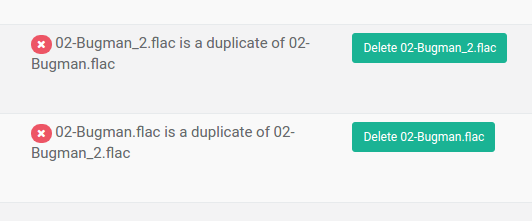 Files that are found to be duplicates now offer a one click fix - to delete the target file. There's a confirmation box that appears when you do so.
There's no automated deletion (following heuristics) so please add that to the Ideas Forum as a new idea!
In addition...
Log all errors when scanning to the Activity page.
Don't store licence keys in the root user folder (Synology).
Handle the "Predicate does not hold" error message better.
Don't treat any problem at startup as a problem with in-app update.
Don't auto rollback versions at startup.
Downloading and installing
You can download from the downloads page. After you click through, installation instructions are available on the page following download.