Release 20180410
April 17, 2018 in bliss by Dan Gravell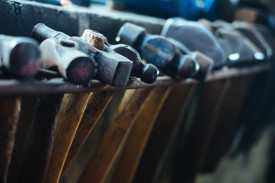 This is a maintenance release with few new features, but a lot of work to move bliss to more recent dependencies to allow future development.
bliss uses a number of different re-usable software components to deliver its functionality. The Web UI is written using Lift for example, and various parts of bliss are written using Scala.
With the release of Java 9 (which bliss is also dependent on) it turned out that the version of Scala we were using was going to be incompatible going forward. Using a more recent version of Scala also then necessitated updates to Lift too.
Perhaps most pertinently, this has also meant we have had to increase the minimum Java version to Java 8. If you are currently using Java 7 you will have to upgrade. For those that can't upgrade, we have had to end support. Please let us know if you need help upgrading.
In addition...
Send track durations to OMA in seconds, not milliseconds.
Changed the scrollbar for Linked Releases back to the default platform one.
Downloading and installing
You can download from the downloads page. After you click through, installation instructions are available on the page following download.
Thanks to

Adam Sherez

for the image above.