Installing bliss in Windows 8
March 12, 2013 in bliss by Dan Gravell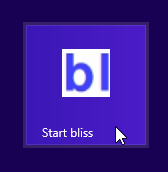 Windows 8 is the latest iteration of the Microsoft Windows consumer operating systems. It brings a suite of, primarily, usability changes. Windows 8 has a user experience more tablet-like than previous versions, supporting touch screen control.
bliss installs and runs just fine on Windows 8. This blog post walks through the installation process, with special pointers as required.
Installing
bliss is distributed using an installer. First, download the latest setup.exe from bliss's Windows download page. Once you get to the download page, here's how it looks in IE: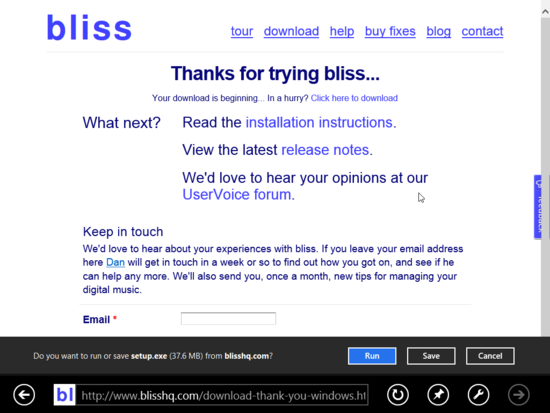 Either click Run or Save. If you save the file, run it once the download is complete. You'll probably get the following challenge: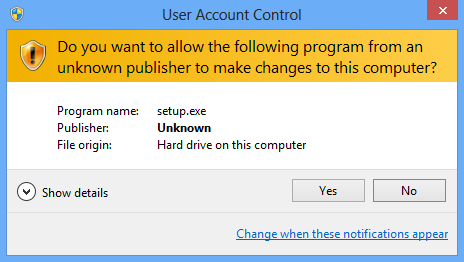 Click Yes if you want to continue installing.
The first thing the installer will check is whether you have Java installed. Java is a programming environment bliss requires. bliss comes with its own copy of Java 6. If you don't have Java already installed, you'll get this message: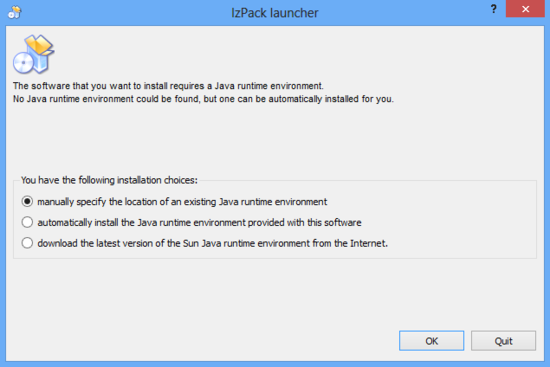 It's best to click automatically install the Java runtime environment provided with this software. On the next page, click Install > to begin the installation process.
You might get invited to install a "FREE Browser Add-on from Ask". Deselect the Install the Ask Toolbar... checkbox and click Next >. Frankly, I find it embarrassing that the installer recommends this, and I apologise, but the contents of the Java installer itself are out of my control. The Java installation process should now run.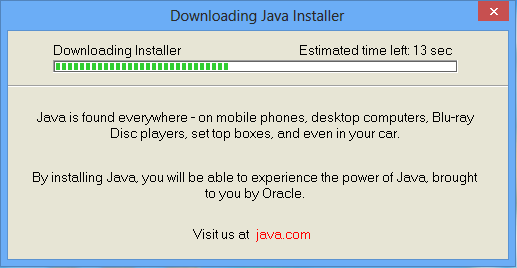 Once that's complete, you'll get the first page of the bliss installer: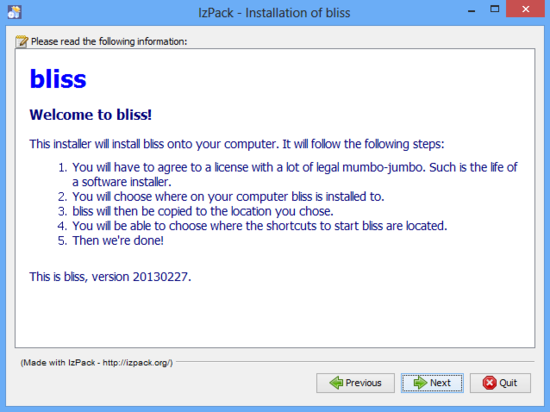 Click through the pages of the installer with Next, and customise the install as you see fit. There should be no hard questions at this point! You'll soon get to the final page: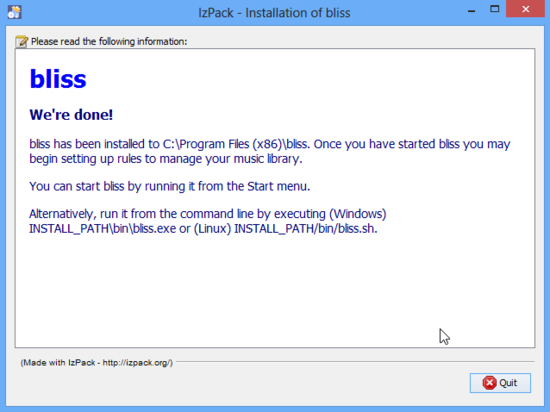 Click Quit. We're now ready to run bliss!
Running
You can run bliss either from the Start screen or via a shortcut bliss places on the Desktop. Try running from the Start screen: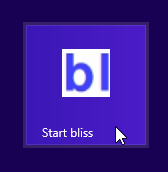 You may get a security alert similar to: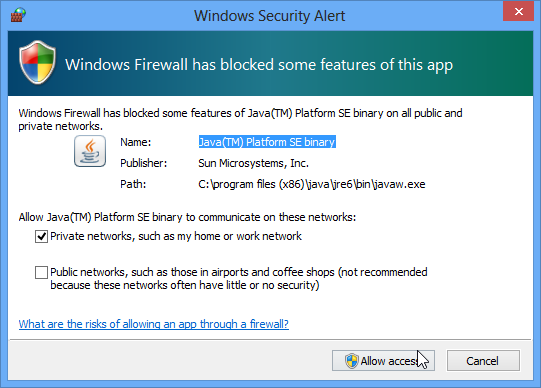 Click Allow to make sure bliss can communicate with its online servers.
Once it's running, the Windows 8 interface will switch to the Desktop and you'll see a message from the System Tray: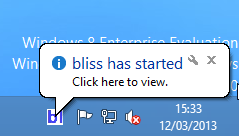 Click the bubble and your default browser will open to bliss's UI: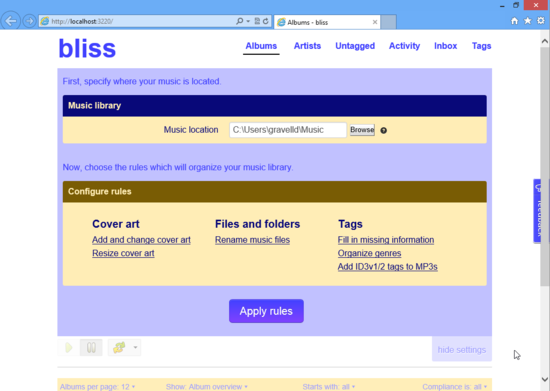 So that's it, bliss is up and running! The next step is to configure your rules to organise cover art, fix file paths, consolidate genres or any of the other things you can do with bliss!