This month in digital music libraries - August 2023
August 25, 2023 in digital music by Dan Gravell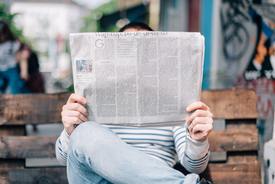 This month: Disney pulls physical DVD sales (in Oz), a look back on the current status of classical music streaming services, new software for scrobbling and media serving and the Internet Archive v Big Labels.
Disney stops physical DVD sales in Australia
This is worrying; not so much about the format (we're more interested in CDs here!) but more the precedent. Could CDs be next?
Worrying; first Australia, then the world, then CDs! https://t.co/ej5cBHORNE 😟 pic.twitter.com/R6Sd6UQvLP

— bliss (@bliss_music) August 4, 2023
Apple Music Classical - the long view
After the much trumpeted and reported release of Apple's classical music streaming service, here's a considered look back on its impact and how it compares to other niche classical streaming services.
A long-form comparison of classical music streaming, starting from re-considering Apple Music Classical https://t.co/talOSTJJnF TL;DR: consider the smaller players like @idagio_twitter and @PrestoMusicCom

— bliss (@bliss_music) August 6, 2023
Shiny new toys
This scrobbler (a piece of software that records what you've been listening to and sends the data to the service of your choice, for your own playback stats) is handy for its flexibility; it sits on your phone and works with whatever music player you are using.
Simple Scrobbler #scrobbles music from your phone, whatever music player you're using! https://t.co/IbeqP8R80l pic.twitter.com/V9aPbiakIa

— bliss (@bliss_music) August 11, 2023
Meanwhile, Midarr is an alternative to Plex (kinda):
#Midarr is a media server alternative to @Plex , @Jellyfin et al. https://t.co/8UzSwjfaDJ pic.twitter.com/kYKz6cVjLB

— bliss (@bliss_music) August 16, 2023
Data freedom; music labels attack the Internet Archive
In the middle of August, a bunch of large music labels including Sony and Universal began a new lawsuit against the Internet Archive alledging copyright theft for a project to digitise vinyl recordings from before 1972.
Internet Archive being sued by Sony, Universal, and Capitol Records https://t.co/Ghy8C9Fa8Q

— Far Out Magazine (@FarOutMag) August 14, 2023
The Internet Archive answered back:
The @InternetArchive has responded in its recent challenge by the record industry https://t.co/nQGgHmbaB9 (relates to archived ripped vinyl stored in the IA). pic.twitter.com/5v0EilUyEV

— bliss (@bliss_music) August 18, 2023
---
More next month!
Photo by Bruno Bučar on Unsplash