This month in digital music libraries - July 2023
July 28, 2023 in digital music by Dan Gravell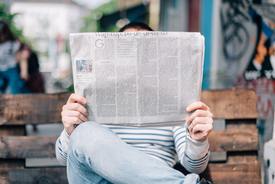 This month there're more new apps for music storage and playback, more nefarious streaming company antics, CD store day and a big move for self-hosters by Intel.
New apps
A new app for Home Assistant users for music playback:
Do you use @Home_Assistant for home automation? "Music Assistant" is an app that integrates into your setup for music library browsing, playback and more! https://t.co/wCRmzRqUeL

— bliss (@bliss_music) July 25, 2023
… meanwhile, "Festival" is a new music player:
Another day, another local music collection player https://t.co/2S6JqATXhR #musichoarder pic.twitter.com/aXXc3FoIZC

— bliss (@bliss_music) July 21, 2023
Streaming bait-and-switch
When the track in your playlist is not all it seems…
My friends long looked at me like I was crazy for insisting on local storage and file ownership but I am sad to report that my position has lately been making a lot of sense to them

— No War But Class War (@DelibrtlyObtuse) July 12, 2023
CD Store Day is on its way
Will the CD revival ever reach vinyl's level? Probably not, but it still speaks to library ownership.
You heard of @RecordStoreDay , well here comes #CdStoreDay https://t.co/k1tg5Rgmuk pic.twitter.com/CjYBvkfeeW

— bliss (@bliss_music) July 15, 2023
The future's FLAC
A good move by Tidal to adopt FLAC as its hi-res codec.
When #HiRes finally comes to @Tidal it's going to be in #FLAC ! https://t.co/yylDSL5XsS pic.twitter.com/WmyGYJ1hSJ

— bliss (@bliss_music) July 17, 2023
Intel to stop making NUCs
Big news for self-hosters.
Lots of music collectors used these to build and play music collections - still, there are a number of alternatives @Beelinkofficial #HpEliteMini et al https://t.co/fRqSZcgd28 pic.twitter.com/ugUEmM2Rzs

— bliss (@bliss_music) July 27, 2023
Photo by Bruno Bučar on Unsplash