This month in digital music libraries - May 2023
May 25, 2023 in digital music by Dan Gravell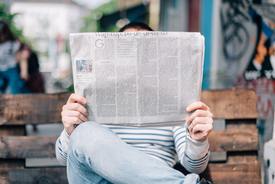 This month: the disconcerting nature of AI generated music, hacking a music server onto an old phone, the BBC move to stop their Shoutcast MP3 streams and how streaming companies are removing access to content.
AI gets weird
You can listen to the generated music here, on YouTube. As a child of the nineties, it's kinda weird to listen to a very recognisable voice knowing it has been generated by AI.
AI generated music is one thing when it's generic, but when it's based and pruports to be by an actual artist? https://t.co/ESaVodIVWE I don't think I like the way this is going... pic.twitter.com/UMT9aTkOBX

— bliss (@bliss_music) May 3, 2023
Was the joke worth it?
This must be the longest pause before a punchline in history. But a great "because it's there" type of project!
Using audio processing to discover a thirty year-old joke in @TheSimpsons https://t.co/DzwEJKFyP8 pic.twitter.com/WnM0Voj6K3

— bliss (@bliss_music) May 7, 2023
Running a music server on a… phone
It used to be "Will it run Doom"…
Why not? Other than a hostile computing environment. https://t.co/F87PuS00Zh pic.twitter.com/lbTinhT0Ts

— bliss (@bliss_music) May 9, 2023
BBC radio streams are stopping the legacy Shoutcast feeds
They are moving to HLS and DASH only; better check those old devices!
The @BBC radio streams are moving to HLS and DASH, away from the MP3 based Shoutcast format. This shouldn't affect most listeners, but if you stream via an older device it may not support the AAC codec used for the audio itself. https://t.co/UktyIavqdk

— bliss (@bliss_music) May 13, 2023
Streaming - losing access to your favourite content
As the low-hanging fruit disappears, "Big Streaming" seems to be looking around for ways to either reduce costs or increase revenue.
As the steaming gold rush cools, this will become more common.

Physical media is the best defense against the memory hole but things have to be released in order to be purchased. https://t.co/HxhqXvk5Ll

— Movies Silently 🐀 (@MoviesSilently) May 19, 2023
Photo by Bruno Bučar on Unsplash