This month in digital music libraries - March 2023
March 29, 2023 in digital music by Dan Gravell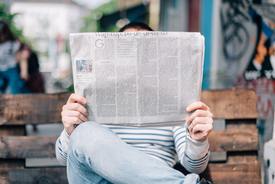 This month: streaming services; new ones, delayed ones and ones that are pulling tracks! And, if missing tracks from the middle of albums really annoys you, new self hosted music servers so you can create your own streaming service.
Apple launches its classical service
In the world of streaming, the big news this month was the launch of Apple Music Classical.
The service takes a heavily opinionated approach to classical music; eschewing the traditional crow-barring of classical metadata into pop paradigms.
#AppleMusicClassical is here! Watch as two of the most powerful talents in classical music, @AliceSaraOtt and @kcanellakis, team up to introduce you to the new app. https://t.co/lwnF4Dx4ua pic.twitter.com/cbEbageOha

— Apple Music Classical (@AppleClassical) March 28, 2023
Streaming services suffer with pulled tracks
Seems that this is happening a lot; streaming services pulling tracks, sometimes from the middle of albums or playlists. It completely destroys the concept of collection and curation.
Seems like the concept of a Spotify 'collection' is fraying at the edgeshttps://t.co/syAvHe4o4U

— Karl Inamillion (@karlinamillion) March 23, 2023
Elsewhere in the land of Spotify…
Is Spotify HiFi ready or not? It seems that Spotify could've launched this for a while… but now it's just delayed for marketing reasons.
Over the past few weeks I've learned that Spotify HiFi has basically been ready to go for over a year. Employees have access to it. The entire song catalog has been reingested in lossless.

But Apple and Amazon broke the financial incentive, which made Spotify rethink everything. https://t.co/K8BT9jOKHK

— Chris Welch (@chriswelch) March 14, 2023
In the meantime, Spotify are continuing to attract quite a bit of push-back about their app redesign…
Just in case you were under any impression that @Spotify cared about listener-first deliberate music listening. https://t.co/24LnqhnbzJ

— Astiga (@astigamusic) February 27, 2023
Self hosted music servers
A couple of music server projects to highlight this month. First, Forte:
Forte is a music streaming server designed for #selfhosting https://t.co/xAyjD4VdM0 by @kaangiray26 pic.twitter.com/Iawb2I5wTq

— bliss (@bliss_music) February 27, 2023
Next, Musium:
Musium looks like mpd but with an out-of-the-box Web interface (which looks very nice and elegant) https://t.co/MbOZA5w2hr by @vmulps pic.twitter.com/SAYS2AVUaj

— bliss (@bliss_music) February 23, 2023
Western Digital MyCloud "Discovery" app support to be withdrawn
Just a heads-up, because a lot of bliss users also use WD MyCloud devices to store their music collection. The support for their useful "Discovery" app which helps you find your MyCloud device on your network is to be withdrawn. Is this the start of the slow death of this product line?
Support for the @westerndigital #MyCloud Discovery app is due to end in June. It may work afterwards, but it'll probably eventually break 😬 https://t.co/JKhl9YKxlX pic.twitter.com/DhV4haSd0F

— bliss (@bliss_music) February 22, 2023
Photo by Bruno Bučar on Unsplash