Release 20230307 - Apple Silicon build
March 14, 2023 in bliss by Dan Gravell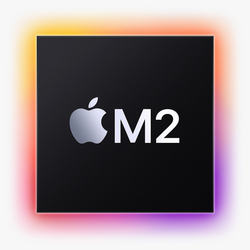 This release introduces the Apple Silicon build into our regular release stream. Before, we continued to release the legacy x86 version of bliss for macOS. From now on, and for every release, we're also providing an Apple Silicon version which (our feedback suggests) gives an awesome speed up!
Apple Silicon build
"Apple Silicon" is the generic name used for Apple macOS devices that utilise an ARM64 processor design. Since their introduction in the M1 and now M2 chips, they've impressed with their speed and low power usage.
We've always wanted to support these chips in bliss, but before we continued to allow the x86 version to run on Apple Silicon devices via the Rosetta translation layer. This worked, but it introduced a performance penalty and doesn't make best use of the new processor hardware.
We're retaining the old x86 build for our existing older Apple device users, but adding a new native Apple Silicon build which will be available, from today, on the same release schedule with other builds. With the new native build, we're fully supporting Apple Silicon and the speed ups are impressive! Here are some of the comments we received about the beta:
It runs significantly faster than the previous version !
The M1 build is now running and the external mechanical drive is rattling away and scanning around 4 albums per second, noticeably faster.
Well, that was pretty impressive - Bliss scanned 755 albums in about 30 minutes! 43 are non-compliant and I will work my way through them to find out why in due course.
There might still be some more quirks so if you use this version, let us know how you get on.
More improvements
Some other improvements in this release are:
When merging albums, flush linked releases so that the newly merged-in tracks get matched.
When merging albums with no ALBUM_ARTIST and differing ARTISTs, re-use existing track grouping code used elsewhere to ensure both sets of tracks are retained.
Downloading and installing
You can download by clicking the button above, or from the downloads page.