This month in digital music libraries - January 2023
January 27, 2023 in digital music by Dan Gravell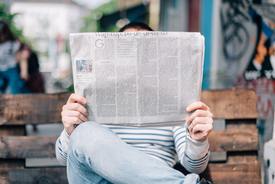 Another new year for digital music! This month we cover DAP hardware news, ListenBrainz's "Year in Music" event, and the long-awaited release of Windows versions for some popular Apple apps.
New portable DAPs
As self-stored and self-curated music libraries remain a thing, the portable DAP market (particularly at the hi-fi end) continues likewise. The past month saw two interesting bits…
Looks like there's a new head-fi brand in town... https://t.co/J4eJKNeLmy . Seems like a reasonable price? #hires #portabledap pic.twitter.com/Wx2oTzQqaV

— bliss (@bliss_music) December 25, 2022
Meanwhile, Sony announced a new version of their Walkman, and it looks goooooood:
Sony's new Walkman looks like a device you could see on Blade Runner or a StarWars series. pic.twitter.com/nej1kJFIMV

— Claudio Guglieri (@claudioguglieri) January 15, 2023
MetaBrainz #yearinmusic
ListenBrainz, the sister project to MusicBrainz, ran their Year in Music event, summarising listener's musical discoveries and habits for the year. BDFL, Rob Kaye, shared this pretty visualisation:
My contribution to the #yearinmusic review was this rainbow cover art collage made up of the cover art of some of the releases of 2022. Zoom in, scroll around, click a cover, start listening! https://t.co/ve5N5Pm598 pic.twitter.com/H1n1UNUGnm

— Robert Kaye (@MayhemBCN) January 5, 2023
Apple apps finally available for Windows
It's taken a long time, but Apple have finally released Windows versions of their Music.app (although whether cover art is fixed is another question…)
Looks like @Apple is finally getting its Windows story sorted out, post @AppleMusic and @iTunes deprecation... https://t.co/Cv2JL1sPc8

— bliss (@bliss_music) January 22, 2023
---
What am I hoping for in digital music for 2023?
I'm looking forward to more innovation by smaller developers who cater for music lovers who are still passionate about music curation, discovery and focused listening. We're still out there, and there's still an eco system of services, hardware and software for such people. There's nothing wrong with streaming, but equally there's value in being considerate and judicious about the content libraries we consume.
Photo by Bruno Bučar on Unsplash