This month in digital music libraries - November 2022
November 24, 2022 in digital music by Dan Gravell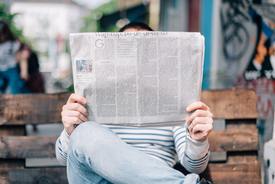 A month to go before Christmas! But that doesn't mean everyone's downing tools in digital music land… This month, coverage on two major new product releases for self-hosting music lovers, and developments (mostly pricing) in the streaming world…
Music streaming price rises
Over the past month a number of music streaming services have increased their prices, or changed their service.
And now Apple Music are following suit. https://t.co/tQCWhi4AMA

— Astiga (@astigamusic) October 27, 2022
Meanwhile, Amazon changed the way music works for "just Prime" members. Their catalogue has been vastly expanded, but it only works in shuffle mode. Seems like they're betting that most listeners are ok with allowing algorithms to choose their playlist.
so a lot of Amazon Music users are saying these new changes absolutely suck. It looks like playing songs you've purchased has got more difficult, and the rollout of these changes has been incredibly jarring for many

— Tom Warren (@tomwarren) November 1, 2022
Meanwhile, some are calling the end of the growth period for music streaming…
"What's the solution? Some people are weaning themselves from constant streaming, opting instead to stick with a smaller, manageable selection of playlists that they've created themselves. " #damnstraight https://t.co/cGzp1h71Kj pic.twitter.com/dtt2T6ddrE

— bliss (@bliss_music) November 20, 2022
Roon hits 2.0, but there's a problem (for self hosters)
Roon's choice to require an Internet connection seems a brave one to me. Like Amazon they're making a bet: it's best to side with their music-first customers rather than their self-hosting-first. On the face of it, this sounds like a sound bet. We'll see.
The @SelfHostedShow cover Roon 2.0 but uncover a big issue with the always-online requirement. Also: a mention for #darkoaudio ! https://t.co/VFUFiyxD2a pic.twitter.com/qzsVUexnNw

— bliss (@bliss_music) November 12, 2022
Logitech Media Server hits version 8.3.1
Note my link is incorrect… it should go here
"Remove support for media types other than audio (video, pictures). Let's make "M" music again." New #LogitechMediaServer release! https://t.co/NhQ3F8KTpv (but it will always be Squeezebox Server to me). pic.twitter.com/KiHnKmwVNn

— bliss (@bliss_music) November 10, 2022
Photo by Bruno Bučar on Unsplash