This month in digital music libraries - September 2022
September 30, 2022 in digital music by Dan Gravell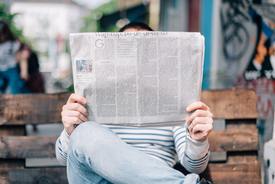 This month there's a couple of new human-powered musical curation sites, more in the mainstream press about self hosting music software and hardware, and more QNAP attacks.
Human curation
Digs is a new service that stores your recommendations about musical releases. It's album based and human-powered, no recommendation engines 'recommending' dodgy instrumental covers here!
@digsfm is like @lastfm but concentrates more on curation than listens. https://t.co/MDov6WLTLz Think @goodreads but for music. pic.twitter.com/NjcGHhsHt8

— bliss (@bliss_music) August 31, 2022
Meanwhile, muso.fm is a human-curated list of online radio stations.
@muso_fm is a curated list of Internet radio stations https://t.co/t9mAjRjzNs pic.twitter.com/PA9OJo9JlT

— bliss (@bliss_music) September 15, 2022
Turns out, laptops have taste
As a programmer, it gives me cold sweats as to how this problem was diagnosed.
When your laptop cannot _bear_ 80s pop... https://t.co/JN2ItAcACZ (this is pretty crazy).

— bliss (@bliss_music) September 2, 2022
Pitchfork articles about self hosting music
@PoRican is continuing to write about self hosting music hardware and libraries at the popular Pitchfork site.
More from @PoRican in @pitchfork about building your own personal music cloud... https://t.co/KYimzzJCbt pic.twitter.com/8UZNLNli0n

— bliss (@bliss_music) September 10, 2022
QNAP attacks
On guard, shut down those ports! There are more ransomware attacks ongoing against QNAP NAS devices.
A new wave of #ransomware attacks on @QNAP_nas https://t.co/axRDpF6e8s Secure your #NAS! pic.twitter.com/fYJVUddp05

— bliss (@bliss_music) September 12, 2022
Audacity, but online
Check out this impressive Web based app - it's basically Audacity (including a rather uncanny replication of the look-and-feel) but on the Web (it seems to have changed its name to Wavacity since I tweeted):
Wavvy is like #Audacity but online https://t.co/QFwkFvlN56 thanks @ahilss ! pic.twitter.com/BiQLnzjrMO

— bliss (@bliss_music) September 17, 2022
Photo by Bruno Bučar on Unsplash