This month in digital music libraries - August 2022
August 25, 2022 in digital music by Dan Gravell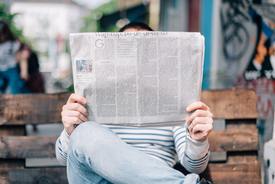 This month, the importance of testing your backups, a lossless music acquisition system and more on streaming versus content control.
Streaming services and content control
Ever get the feeling the ground is shifting below your feet? Ceding control of content to a third party may mean the content gets changed.
I havent read the article but its interesting how with subscription models instead of self-ownership the content we consume may well change over time. It could happen to musical lyrics or even book contents. Having our own copies of assets is probably important to protect history pic.twitter.com/RVSDpsnTl7

— ⟠ toast.eth 🦄 (@intocryptoast) July 28, 2022
… although at least there the content exists. What about the gaps in the library?
"... there's an entire dimension of music that people who use streaming services will never hear"https://t.co/drcQd3lDE0

— Astiga (@astigamusic) August 17, 2022
On backups
Why you need to test your backups - and keep testing them.
An example of how we should test our backups periodically - small misconfigurations/assumptions can mean big time data loss. https://t.co/w63B6qutdl pic.twitter.com/6KJdAaZZIp

— bliss (@bliss_music) August 12, 2022
A lossless music acquisition system
Deezer allows lossless music download; by using deemix you can automate the download of these files and integrate them into your library.
Setting up a lossless music acquisition platform from @Deezer using #lidarr and #deemix https://t.co/pGGkKO5OLk pic.twitter.com/BpSUqacS83

— bliss (@bliss_music) August 15, 2022
The MP3.com Rescue Barge
Looks like a major new project for the Internet Archive is to organise music obtained from the now defunct MP3.com website.
I don't really understand how the realities of copyright will intersect with this project, but these types of community initiatives are interesting just the same.
Anyone up for a massive metadata enrichment project? https://t.co/Z8Cl6tOe7m has released the https://t.co/w0YLcoWW5i #RescueBarge project. It's a hot mess of mp3 files from the defunct MP3 service (1997-2003) https://t.co/yYXIN7d1am

— Lance McGrath 🇺🇦📚 (@lancemcgrath) August 23, 2022
Photo by Bruno Bučar on Unsplash