This month in digital music libraries - July 2022
July 28, 2022 in digital music by Dan Gravell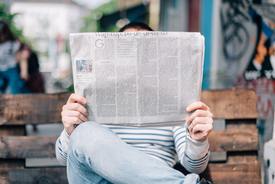 In this month's edition: streaming growth, new music players and how music file management is changing in the latest Apple music app updates.
Streaming… the charts, growth, coverage and control
The medium is always going to influence the way we consume music. 'Friction' is an important concept - the cost imposed by making a change of some sort, whether that be choosing a new album, turning the record over, or whatever. Streaming services are intended to lower the friction… but is there a point that it becomes harmful?
Seems to me that the change in composition of the music charts is a product of the medium. The move to streaming allows lower friction playlisting and encourages a track-oriented mindset, so it's unsurprising odd tracks recalled on a whim get played. https://t.co/yeU6TZKNjq pic.twitter.com/BF2ei6yCm6

— bliss (@bliss_music) July 3, 2022
Meanwhile, Apple Music reports subscriber losses (in the UK):
Looks like the same subscriber loss in video streaming is hitting music streaming https://t.co/YaVDj81pKV (or maybe this is just the UK affected). pic.twitter.com/c63UiUNIl3

— bliss (@bliss_music) June 23, 2022
… and Spotify are adding users, but losses are growing:
Spotify announced earnings today, bragging that it now has 433 million users. But it's still losing $15 million per week, and margins are getting worse, not better.

The ugly truth is that the streaming business model still hasn't proven its financial viability after 15 years. pic.twitter.com/d1MSd3Dsks

— Ted Gioia (@tedgioia) July 28, 2022
But as a user, what if your tastes aren't catered for by streaming services?
If I knew that none of these streaming services have 20% of the songs that I have been looking for since iTunes shut down, I would've kept my old ass MP3 player or backed up my entire library 😂

— Empress 🌙 (@EmpressKitsune_) June 29, 2022
New music players
A new one for Linux users this month:
Want a clean, unfussy but quite beautiful music player for #Linux ? Take a look at @Amberol https://t.co/RBvRokyXVA by (amongst others) @ebassi pic.twitter.com/XwlkwWk496

— bliss (@bliss_music) June 27, 2022
Also I love the idea of "Albums" - an album oriented player for iOS:
"Albums" is an album-focused music player for #iOS https://t.co/V7fqTL10wk @albumstheapp pic.twitter.com/TRPgg76OWe

— bliss (@bliss_music) July 13, 2022
Music file management in recent Apple app updates
As discussed on the ever-interesting The Next Track podcast.
Interesting thoughts from @mcelhearn and @dougscripts about file based library management in this recent episode of @NextTrackCast https://t.co/eeCsxH57wn - good to hear awareness that different niches continue to exist.

— bliss (@bliss_music) June 25, 2022
Photo by Bruno Bučar on Unsplash