This month in digital music libraries - February 2022
February 25, 2022 in digital music by Dan Gravell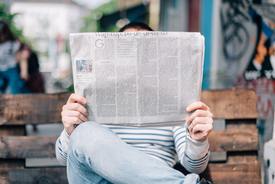 This month's news in digital music was dominated by the fallout of Neil Young's removal from Spotify. Across social media it led to many exploring alternative ways to access music, particularly those trying self-hosted or streaming their own, managed music collections.
In addition: new music players, bricked car stereos and the shutdown of AcousticBrainz.
Streaming services and their catalogue
The recent furore over Spotify's removal of Neil Young's music goes to show that there is a definite loss of control if you cede your music to streaming. It might be understandable if a service is not providing niche releases but… Neil Young?
We get a lot of our users saying the reason they use @astigamusic is because they can listen to music not on the streaming services.

A niche concern? Maybe. But @NeilYoungNYA sure ain't niche.#freethemusic https://t.co/I0Ad3g0ei0

— Astiga (@astigamusic) January 28, 2022
Meanwhile, Ted Gioia struck another blow for deliberate consumption. Do you really want the content firehose streaming provides?
"... Erik Satie warned of the arrival of "furniture music," a kind of song that would blend seamlessly into the background of our lives." Thus the comfort in the playlists' indeliberate consumption. Play something, not too distracting. https://t.co/9J0OTlb5aJ thanks @tedgioia pic.twitter.com/6oUo3yCwAI

— bliss (@bliss_music) February 3, 2022
Streaming services and your catalogue
Meanwhile, other users of Apple Music continue to find support for owned-libraries continue to dwindle:
Hey @Apple / @AppleSupport , I should NEVER see the attached message when trying to listen to music I ripped from the CD into my library (and the file is still present on the Mac). I don't care one bit about whether the song is available to stream via Apple Music… pic.twitter.com/ixtFbJNnjc

— Jesse Hart (@jthart) February 7, 2022
And Apple Music also came in for criticism from elsewhere:
Seems that @AppleMusic is still neglecting their uploaded library functionality. How long will it last? https://t.co/Tf8g31WzUV thanks @cdransf for the read. pic.twitter.com/zp1ZIo0Afw

— Astiga (@astigamusic) February 16, 2022
New music players
When I review the past month I notice I'm often posting about new or interesting music players. This month is no exception.
Online only and for low distraction purposes, there's ZENmix:
YALDMP (Yet Another Low Distraction Music Player) https://t.co/hKCvuD0KLi pic.twitter.com/VnNmeVaP1V

— bliss (@bliss_music) January 28, 2022
Cog is a macOS-only player with awesome format support:
Cog is a very #macOS native music player whose standout feature appears to be exceptional format support https://t.co/X1p8YacFwT - even archives and game-specific formats are supported (I've not tested this). Maintained by @kode54 pic.twitter.com/Z7Mfrxn1sx

— bliss (@bliss_music) February 1, 2022
And don't forget you can still use Winamp… in your browser!
Winamp in your browser https://t.co/zDHIBeY0RX (click the buttons at the bottom to choose music). pic.twitter.com/Gy53Jfe5iu

— bliss (@bliss_music) February 14, 2022
Unfortunate car stereos
So long as it doesn't brick anything to do with actual driving… what next - hacker attacks over radio gaining control of your self driving car?
Some Mazda owners in the Seattle area are stuck with bricked infotainment systems after listening to a particular radio station.https://t.co/yYsCOF6d3A

— Ars Technica (@arstechnica) February 9, 2022
AcousticBrainz is shut down
I was surprised to read this announcement about the AcousticBrainz project. AcousticBrainz was an effort to record the musical characteristics of recordings - things like BPM, key etc. Other MetaBrainz projects such as MusicBrainz will continue.
We've taken the hard decision to shut down the AcousticBrainz project because of low data quality. Read more about why here https://t.co/ykwvY4vZpC

— AcousticBrainz (@AcousticBrainz) February 16, 2022
Photo by Bruno Bučar on Unsplash