This month in digital music libraries - December 2021
December 23, 2021 in digital music by Dan Gravell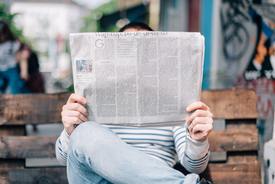 Happy Christmas! This month's roundup of self-stored music library news includes Synology DSM and Volumio updates, pointless influencer zaniness and library management in streaming services.
DSM 7.1 feature list
Synology have announced new features in the upcoming new version of the operating system for their NAS devices, DSM.
Of the many things covered at @Synology 2022 & Beyond event, one that I don't think has got anywhere near the attention it should have was details on DSM 7.1. Find out more on what we can expect for this next sub-update to Diskstation Manager here - https://t.co/eEfCoR3Tf1

— Robbie Andrews (@RobbieOnTheTube) December 2, 2021
Volumio 3 released
The popular DIY music server just got a new release…
Looks like @volumio 3 is out! https://t.co/h5PjIvFWgz pic.twitter.com/i9Eam5WtRY

— bliss (@bliss_music) December 8, 2021
Influencer does zany thing for clicks
Turns out it is possible to spend $5,000 on a rPi NAS. How insightful.
Affiliate links... check. Sponsorship so it didn't really cost him... check. Zany fake-surprised mugshot cover image for YouTube video... check https://t.co/2ceiIL1W2N pic.twitter.com/N1EnQdugaG

— bliss (@bliss_music) December 15, 2021
Library management in streaming services
The fact is that most of the big-tech players are incentivised not to make it easy to manage self-stored/owned music libraries within their services. They'd much rather you rent instead. For those that want to store-your-own, I know a service that does that.
My latest blog post is about library management in music streaming services!https://t.co/LR76EdFNil

— Erdal (@ErdaIToprak) December 1, 2021
Photo by Bruno Bučar on Unsplash