This month in digital music libraries - July 2021
August 04, 2021 in digital music by Dan Gravell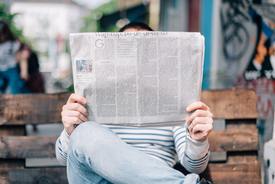 A bit late this month!
July might be the time we all head off on our holidays, but it doesn't mean time stands still in digital music collecting, self-storage and self-hosting. In this edition: DSM gets an update on Synology devices, I bemoan the lack of simple online audio splitting tools, and Audiophile Style complete their first podcast season.
DSM 7 finally released
A big release for the operation system used on Synology NAS drives - DSM has hit version 7.
Finally, #DSM 7 is released for #Synology https://t.co/rOOq0SvKeO Are you upgrading yet? pic.twitter.com/bzbDoWBgpy

— bliss (@bliss_music) June 30, 2021
Since its release, we've updated bliss to make sure it runs on the new OS and we've also introduce a new Synology package repository. Check it out with our Synology installation instructions.
Splitting audio files
Turns out that there are few obvious ways of splitting audio files with purely-online tools. Along the way I learnt a bit about how CUE sheets are not very well documented.
Back when I ran the ML project to split media files ( https://t.co/STRFiEkF5y ), I learnt a few truths about audio splitting (definition: splitting one audio file into multiple audio files). (Thread 1/6) (Photo: Jason Abdilla) pic.twitter.com/dvyKDPiwSr

— bliss (@bliss_music) July 16, 2021
Audiophile Style podcast completes Season 1
Chris Connaker of Audiophile Style seems to have gone from nought-to-sixty with his audiophile podcasts - maybe it's a trick of time but it doesn't seem that long ago he released his first episode!
Listen to all 28 episodes of our first season in the Audiophile Style Season 1 Podcast Directoryhttps://t.co/e2ncDUTPLK

— Audiophile Style (@audiophilestyle) July 26, 2021
Photo by Bruno Bučar on Unsplash