This month in digital music libraries - May 2021
May 28, 2021 in digital music by Dan Gravell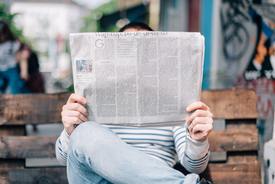 This month's look back on the world of self stored, self hosted digital music libraries. In this edition: lots going on with Spotify, ripping vinyl at scale and a few resources including an MP3 repair tool for macOS.
Getting in the zone
The world's in two camps: those that like working to music, and those that don't. For those that do (and I'm one) we can often also have further requirements of our work-music. For me: ideally no lyrics, so non-operatic classical and electronic music tend to be perfect. Even better: if the music is continual with no breaks. This music generator manages to tick all the boxes!
Endless techno music generator https://t.co/4VPxTCFooy - if music gets you in the "zone" this infinite music generator might be useful! pic.twitter.com/OPsRQ8zPXJ

— bliss (@bliss_music) May 2, 2021
Get Back
Last year in lockdown a friend shared this with me, and until now I'd forgotten to share it out. It's Peter Jackson's Beatles project - Get Back. Looks like it's got some super-interesting footage from the Let It Be sessions.
ICYMI, Peter Jackson's Get Back is looking pretty awesome https://t.co/2R7bicOE0S #getback pic.twitter.com/w0nUVAcNIp

— bliss (@bliss_music) May 4, 2021
Spotify gets it
Finally! Spotify makes albums a first-class concept for offline listening.
. @spotify finally gets it - album downloads https://t.co/HBg8U470dA pic.twitter.com/fX7owrHIA5

— bliss (@bliss_music) May 6, 2021
Spotify and podcasting
Sticking with Spotify, what effect is their ecosystem having on wider podcasting? I'm a big fan of podcasts and have been since the mid-late 00s. I wouldn't like to see one streaming service affecting what podcasts are available, but then, the podcasts being discussed are mostly mainstream ones. I tend to prefer those on niche subjects (it's part of the beauty of the Internet in general).
The effect @Spotify is having on open #podcasting https://t.co/t9ttAR6sAL - to an extent I don't care about this, so long as podcasts continue to expose an RSS feed so I can choose how to download and listen! pic.twitter.com/HizLxvyBWI

— bliss (@bliss_music) May 16, 2021
3vise - repairing MP3s on macOS
Looks like a useful app to add to the armoury! There seems to be a lot of niche audio repair tools - some constrained by platform, some by file format. I wonder if there's scope for a tool that fixes all audio, on all platforms?
3vise is a new app for repairing MP3s - #macos only though https://t.co/BP2DV90dGT by @cfloinc pic.twitter.com/UCmeDyUDYm

— bliss (@bliss_music) May 18, 2021
Ripping vinyl at scale
Ever wondered how a large organisation rips music? In this case it's vinyl, and the Internet Archive has a lot of old ripped vinyl available for download.
Following up on my previous post about digging through the @InternetArchive , this is how their volunteers #rip #vinyl https://t.co/NbSiJphMzj pic.twitter.com/8ULMi9I1D9

— bliss (@bliss_music) May 23, 2021
Photo by Bruno Bučar on Unsplash