Release 20210316
March 25, 2021 in bliss by Dan Gravell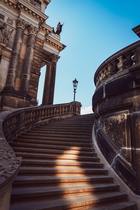 A bunch more improvements in this release! We've changed the behaviour of Apply rules to also include a new filesystem scan. In addition, there are a few UI improvements, fixes to rule behaviour and another improvement to the new Windows desktop app.
UI improvements
Don't allow compliance state filter counts to get out of sync.
Make sure "Rescanning" message disappears upon rescan when there are no changes to rescan.
Make sure album count updates after rescan.
Rules
Don't fail silently when setting genre on an ID3v1 tag to something that isn't a prescribed ID3v1 genre.
If missing AND accuracy rules are enabled, make sure missing fields are processed as non-compliant.
Other
When changing settings, also scan the file system.
Improve the Electron launcher.
Make sure re-assessment of album occurs after changing name/artist name.
Downloading and installing
You can download from the downloads page.
After you click through, installation instructions are available on the page following download.
Photo by Tim Hüfner on Unsplash