Release 20210119
January 27, 2021 in bliss by Dan Gravell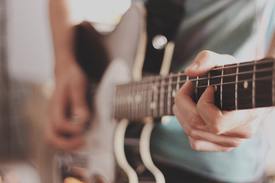 As reported previously, bliss now runs in Synology DSM 7, the latest (although currently in-beta) major version of the Synology NAS operating system. This new release of bliss contains support for DSM 7.
DSM 7
bliss will now run on DSM 7. However, as DSM 7 is not fully released, we're not making it that easily available yet. Instead, you can directly download the bliss version for DSM 7 at the following URL:
https://www.blisshq.com/downloads/bliss-20210119-DSM7.spk
There are pre-requisites for DSM 7 operation:
Oh, and we now support the Geminilake architecture for Synology.
More improvements
We've made some more improvements:
DSF files over 2GB can now be written.
Improved activity logging for assessments.
Reduce amount of work when resizing artwork.
Don't retry fixes that failed during "fix-album".
Never try to move directories in the folder from which music files have been moved.
When running automatic fixing, re-assess before making further fixes after all fixes from a particular rule have been executed.
Dispose of file handles in backup rule.
Updated the code signing certificate.
Downloading and installing
You can download from the downloads page.
After you click through, installation instructions are available on the page following download.
Photo by Oleg Ivanov on Unsplash