Release 20201026
October 30, 2020 in bliss by Dan Gravell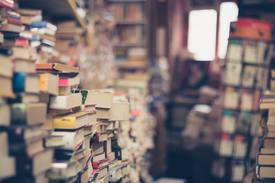 This release has an important optimisation to the data that bliss stores in its Activity stream. Also, some fixes for file update listening, licensing and reducing duplicate metadata lookups.
After receiving a report of high memory use, we found we were storing too much information in the Activity stream. This was especially noticeable for large albums (the report concerned an album with 155 CDs as part of the release) and could be made worse if you have a lot of rules enabled.
This should also give a small performance improvement because there's less data to read from disk.
We've fixed this by simply not storing the information; it wasn't actually used when viewing the Activity stream anyway.
More improvements
The licence thank-you popup now shows when a licence is entered in the "run out of fixes" popup.
Don't cancel file listening when a new sub-folder is added to the music library.
When creating working files for artwork shrinking, don't create names over 255 characters.
Ensure we always charge for chargeable automatic remediation.
Don't perform eager metadata lookups in the Inbox when the fix-all checkboxes are clicked.
Downloading and installing
You can download from the downloads page.
After you click through, installation instructions are available on the page following download.
Photo by Eli Francis on Unsplash