Release 20201013 - Big Sur compatibility
October 21, 2020 in bliss by Dan Gravell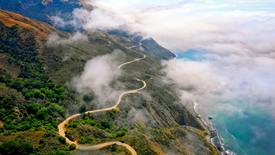 Just around the corner, any day now… macOS Big Sur will be launched. So we've been testing bliss on macOS Big Sur using the developer previews and public beta versions and we're happy to say everything is working as expected.
In addition to this we've made some improvements to automatic fixing.
Improvements
If album or artist names are changed automatically as a result of a rescan (e.g. if linked releases are changed and Rescan pressed) then redirect the album page to the new URL.
When running fix-all from the Inbox, group and execute all fixes of the same type before rescanning (e.g. fix all capitalisation issues, then rescan).
When fixing an album from the albums list, remember any file path changes which occur automatically for subsequent fixes.
Make sure in-app update works on macOS.
When an album has explicit linked releases, and a rescan is forced, don't perform two identical tag and fingerprint queries.
Downloading and installing
You can download from the downloads page.
After you click through, installation instructions are available on the page following download.
Photo by Cameron Venti on Unsplash