This month in digital music libraries - September 2020
September 25, 2020 in digital music by Dan Gravell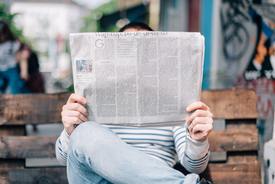 Welcome to This month in digital music libraries; a curated list of online discoveries in the world of computer music libraries!
Google Play Music shutdown
Google Play Music closed this month, get your music before December!
Have you used Google Play Music? It's shutting down in September and removing music in December, so remember to grab back any music you might have uploaded and deleted locally https://t.co/iGs0dVHsTM pic.twitter.com/XyX3nQ7svZ

— bliss (@bliss_music) August 5, 2020
Hosting a music party
Honestly! The world is full of masochists.
Probably in the top five worst things I could imagine alongside poverty, famine, genocide and thermonuclear war. https://t.co/cMe5CdsVS2 pic.twitter.com/YQ7LmcjB3j

— bliss (@bliss_music) August 12, 2020
Spotify, 19th Century-stylee
Turns out libraries of all the music recorded were available in the 19th Century! Not sure how complete the album artwork was though…
Turns out you could have all the music that was ever published... in the mid-19th century! https://t.co/z5u1EXKEjQ (Photo by Jez Timms on Unsplash) pic.twitter.com/H6jBDx7wvc

— bliss (@bliss_music) September 4, 2020
Photo by Roman Kraft on Unsplash