Release 20190326
April 02, 2019 in bliss by Dan Gravell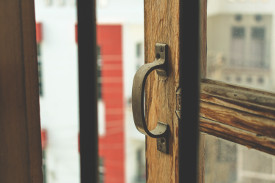 This release contains some small usability improvements and a bunch of bug fixes.
Our current focus on bliss is to improve the first use usability of the product. We've set up testing infrastructure to invite testers to try out the product and record their screens as they do so. This is showing up a bunch of areas to improve which we hope to work on in the coming weeks, before looking back at functionality improvements again.
Some small usability improvements in this release are:
Rename the in field in the settings page to in folder.
Reword the description of the missing art rule to align with the "missing art" button on first-use.
Add tooltips to the next/previous buttons.
Make the missing art image consistent across all pages.
More improvements
Other stuff includes:
Don't fail silently when adding a track number to an ID3v1 tag.
Align the layout better in the file organisation help.
Show a compliance filter for the singular embedded art rule.
Interpret custom field names correctly.
Show removal of embedded art in the Activity page.
Downloading and installing
You can download from the downloads page. After you click through, installation instructions are available on the page following download.
Thanks to

Mohit Sharma

for the image above.