Finding and installing liner notes
May 01, 2018 in digital music by Dan Gravell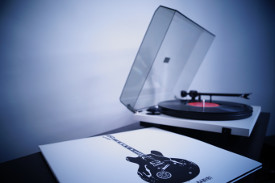 Back in the 00s, a recurring subject around computer-based music was: what was going to happen to cover art in the computer-based music age?
It's understandable; think of the great albums of the post war years and you instantly think of their cover art. What if having non-physical copies of albums meant we couldn't experience cover artwork again?
I think the discussion has now been laid to bed; album artwork is here in computer music and it's staying. Whether you listen to music via a streaming service or locally stored files or both, album artwork is front and centre when it comes to music consumption.
Let's take it to the next level
If album art can be stored and enjoyed, what about other visual aspects of the music experience? Pictures of the original media? Back covers? Perhaps the most common one I get asked about are liner notes.
There are some fantastic booklets included with musical releases. Did you know there is even a Grammy Award given for liner notes? I think it's understandable that you'd want to store your liner notes as well as cover artwork.
It's worth considering this in the context of releases versus albums. If you see your arrangements of music files into albums, and those are manifestations of releases, it's right that the correct booklet should also be assigned to those music files. Just as different releases have different cover art, the same goes for liner notes (remastered releases, for example, often include more extensive booklets).
The thorn in the ointment is music player support. Not all music players can show liner notes. If you know a music player with good support for liner notes I'd love to know; please leave a comment.
Finding liner notes
Liner notes are more difficult to find than cover art. They are out there on the usual suspects; sites like MusicBrainz (via the Cover Art Archive) and Discogs. If you can't find them, then often the only alternative is a scanner.
How to store liner notes
Just like cover art, there are two main ways of storing liner notes: embedded in the music file or stored alongside music files inside a folder, normally the folder for the release/album.
MP3 (so long as the internal tag is ID3v2.2 or later), FLAC, OGG and WMA all support liner notes being embedded inside. Each format allows an embedded image to be labelled with a "picture type". The standard picture types are shared across the formats. Here are some of the interesting ones:
| Type | Description |
| --- | --- |
| 0 | Other |
| 3 | Cover (front) |
| 4 | Cover (back) |
| 5 | Leaflet page |
| 6 | Media |
A rare example of collaboration between the formats!
It appears that saving pages from liner notes should be stored as picture type 5, a leaflet page. You can have any number of these.
You can also store the leaflet in the same folder. This gives the opportunity to use a PDF to store the entire leaflet.
The most important thing is consistency. That goes for either storing files or embedding. So long as you assign the same picture type or the same name to each filename, it's easy to find the liner notes later, and maybe rename en masse if required.
Using MP3Tag to save liner notes
Let's have a quick look at using MP3Tag to save liner notes. The Miseducation of Lauryn Hill has a pretty well regarded booklet with lyrics and credits.
First thing we do is download the booklet images and store them on our computer.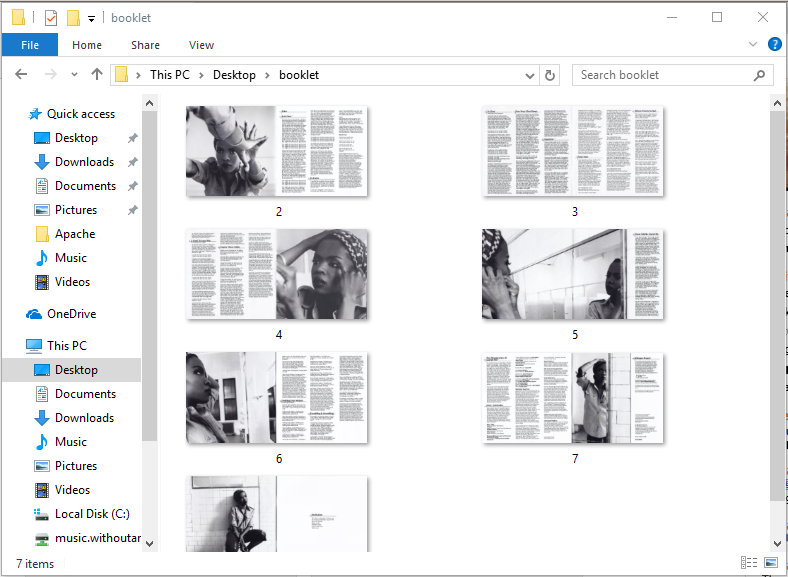 Here I've named the files sequentially to make sure I add them to the music files in the correct order. Obviously ordering is pretty important for a booklet!
Now, select all files in the album. If the Tag Panel is shown (see the View menu) you can just right click the current artwork, or the area where artwork would be, and click Add cover.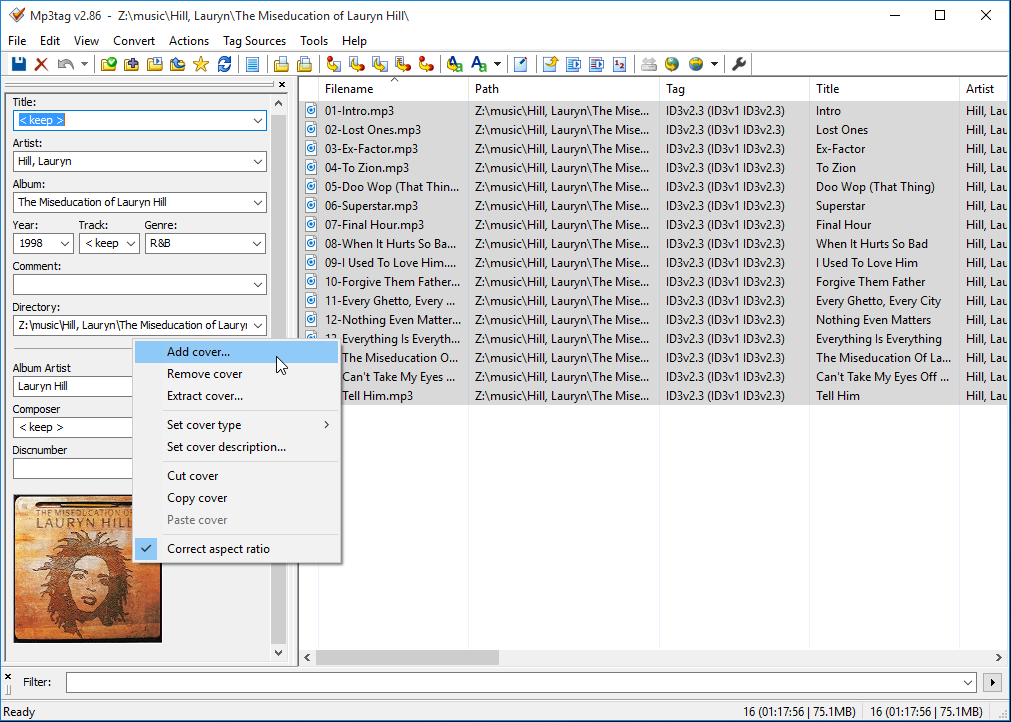 Select the first booklet page you downloaded. Once embedded, right click the embedded image and click Set cover type > Leaflet. (You'll recognise the list of picture types from our table above).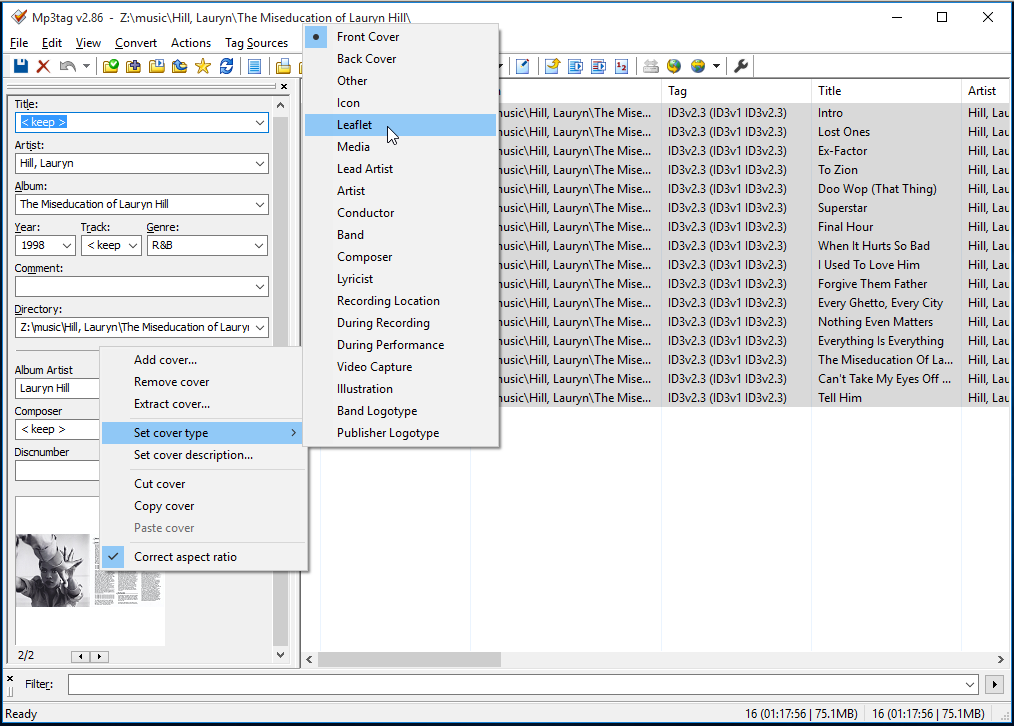 Now do that for each booklet page... feels like this could be better automated!
Click Save and you've successfully saved your liner notes into your album.
---
I hope that provides an overview of saving liner notes - if you have a different way, post them in the comments below!
Thanks to

Stelios Kazazis

for the image above.