The growth of home NAS; is a revolution in self stored music coming?
November 13, 2017 in digital music by Dan Gravell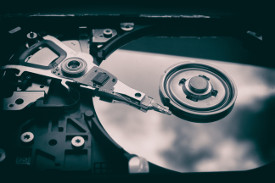 One of the quieter revolutions in home digital media appears to be the growth in consumer and home NAS.
According to recent research, the global consumer NAS market is increasing steadily; maybe not exponentially, but definite year on year increases in the recent past, with more forecast to come.
I wonder whether the opportunities for home media that NASes bring will drive a refreshed interest in self stored music?
NASes make home music networks much more convenient. They mean you don't have to have a computer on all the time, if you just want to stream music to a different room. You can install packages onto the NAS to help with things like backups and serving music to different players. And let's not forget music organisation!
On the other hand, maybe this is a change that will pass music by. In the research reports it's specifically the security and surveillance use cases that are driving NAS adoption. End-users appear to want to install security cameras in their home, and having a NAS is a key element in such a solution.
In addition, NAS manufacturers appear to be concentrating on photo solutions; witness the work Synology has put into their new Moments package. A cursory look at the download stats for Synology's Audio Station and Photo Station show the latter has double the downloads.
Maybe I'm at the right place, in the wrong business?!
Thanks to

Patrick Lindenberg

for the image above.