Release 20170829 - Official Synology support
September 07, 2017 in bliss by Dan Gravell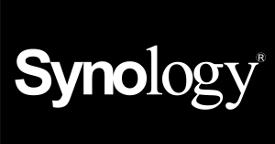 I'm pleased to announce the availability of our official Synology package!
Since 'patters' first developed a third party package to get bliss running on Synology NASes, it has become a popular way of using bliss. bliss is especially suited to server-side usage because it can run in the background on the server, always there, ready for you to connect with a Web browser from anywhere on your network (or outside your network!).
So if you're sitting on your sofa listening to music and you notice a metadata error, or a some artwork you want to change, you can simply access bliss running on the NAS. You don't even need to get off the sofa!
The Synology package is shipped as a .spk file and can be downloaded here:

Install
To install, follow the Synology music manager instructions.
For this official release we added a few customisations to ease the installation process:
Populate the initial music folder.
Show the correct version on download and update.
Some performance optimisations.
A special note about audio fingerprinting. Out-of-the-box, fingerprinting is not supported. However, if Chromaprint is installed from the SynoCommunity project bliss will pick this up and use it. The only trouble is that SynoCommunity's support for DSM 6.x remains incomplete, and so builds for a particular architecture are done ad hoc and installed manually, rather than via the repository. Fingerprinting is now handled out of the box!
Other improvements
When sending OMA queries, don't include the total number of discs in disc number tags.
Add a space before the compliance count in the compliance filters, and include a filter for "all".
Remove duplicated Scala library.
Remove desktop.ini files from artist folders when renaming.
Don't attempt to retrieve disc number for ID3v1 tags.
Downloading and installing
You can download from the downloads page. After you click through, installation instructions are available on the page following download.
In app update will only work for release 20170307 and later. That's because of a fix in 20170307 following the changes introduced in 20170209 which I wrote about in my call for beta testers. Users on older versions should download the latest and install manually, and from then on in-app update should work again.
Thanks to

Team UI8

for the image above.