Release - 20170524
May 31, 2017 in bliss by Dan Gravell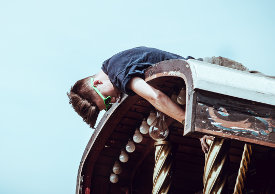 Another maintenance release this week, with fixes for issues with multi disc albums, UI improvements around tag correction and linked releases and some fixes around settings.
Bug fixes
Don't error when two tracks in the same album have the same track number.
Show the Discogs human-readable page in linked releases.
Some UI improvements around the tag correction settings.
Don't continually re-parse tag config.
Fix approxWidth is not an integer message when trying to save rules without cover art rule enabled.
Allow all ID3 non-abstracted tags to be editable.
Show composer tag as "composer" in the Tags page.
Downloading and installing
You can download from the downloads page. After you click through, installation instructions are available on the page following download.
In app update will only work for release 20170307 and later. That's because of a fix in 20170307 following the changes introduced in 20170209 which I wrote about in my call for beta testers. Users on older versions should download the latest and install manually, and from then on in-app update should work again.
Thanks to JANNIK SELZ for the image above.