Munich High End 2017
May 17, 2017 in digital music by Dan Gravell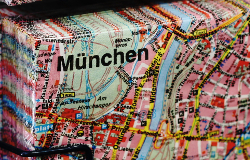 I'm stepping outside of my office for a day or two, and heading off to Munich for the High End 2017 exhibition.
High End is the largest audio exhibition in Europe and covers all facets of the audiophile home audio industry; speakers, systems, cables, vinyl sales, in-car systems... it's a pretty huge event.
This will be the third year I attend, and I'm looking forward to talking metadata and managing music libraries with the exhibitors. I wrote up a few lessons to remind myself after attending for the first year in 2015.
It's always a pretty exhausting day of walking the conference halls but there's loads of sexy new kit and interesting conversations to be had, so I'm looking forward to it!
If you're going drop me a comment or email and I'd love to say hi!
Thanks to Camilla Bundgaard for the image above.