Synology package update - an SPK for manual install
April 05, 2017 in bliss by Dan Gravell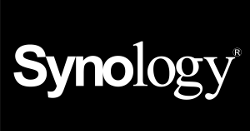 Since we updated bliss's architecture in February, a few things broke in the Synology package. While we wait for patters to fix these, I'm making available a manual-install SPK file which fixes all but one of the outstanding issues.
To install bliss on Synology using this SPK, follow these steps:
Install Java, either Synology's standard package or patters' embedded version.
Download the .spk:
Install
In DSM, enter Package Center.
Remove any existing bliss installation.
Enter Settings and on the General tab make sure Trust Level is set to Any publisher:
Close the Settings tab, click Manual Install and provide the .spk file
Why am I making this available?
Up to now, bliss's Synology package was distributed from patters' own repository.
Since performing a complete refresh on bliss's architecture back in February, this version has... "had a few issues".
The package in patters' repository still basically works, but with a number of broken bits:
Audio fingerprinting
Version number detection
Cleaning up after uninstallation
This manual install SPK fixes all but the audio fingerprinting. I didn't want to use patters' work without his permission, so I left it out.
Hope this helps!