​
Setting up bliss's tag editor
There's not much to setting up bliss's tag editor. All you need to do it point it at your music collection, then allow it to scan your files.
The very first time you run bliss, you'll be asked to configure bliss: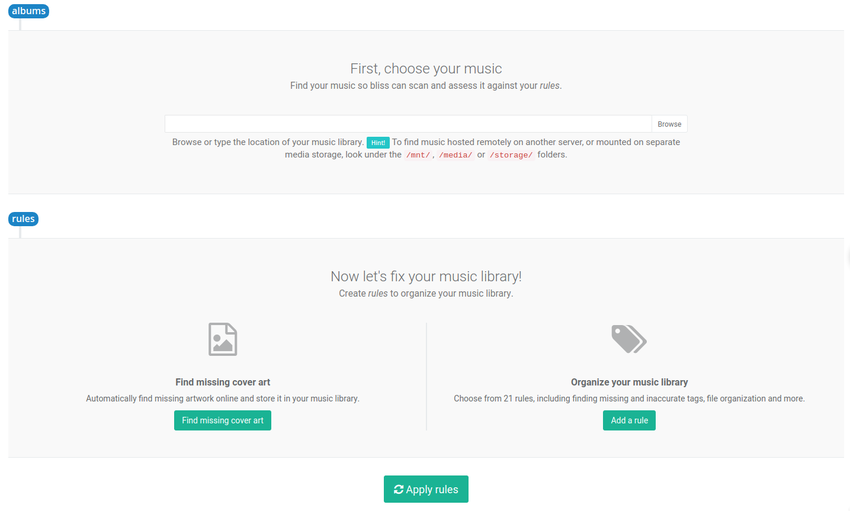 Alternatively, if you've already used bliss, click settings to show the configuration interface as above.
To use bliss's tag editor you only need to configure a music location. So, if you haven't already, select a location: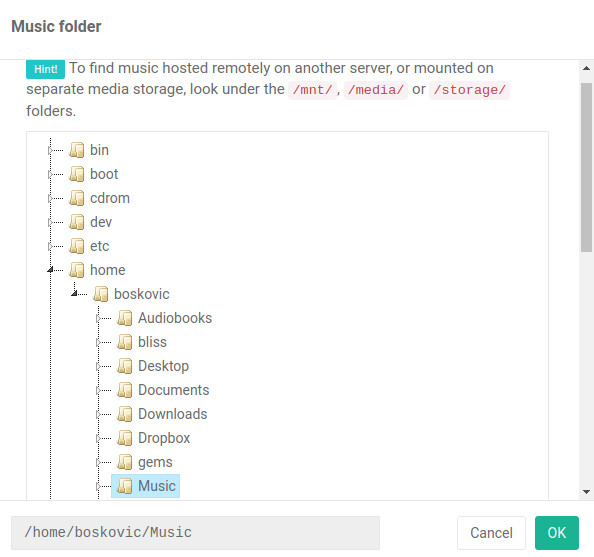 ... and then click Apply Rules:

At this point bliss begins scanning your music folder and will gradually populate the tag editor.
You can see the tags that have been found by clicking the Tags page: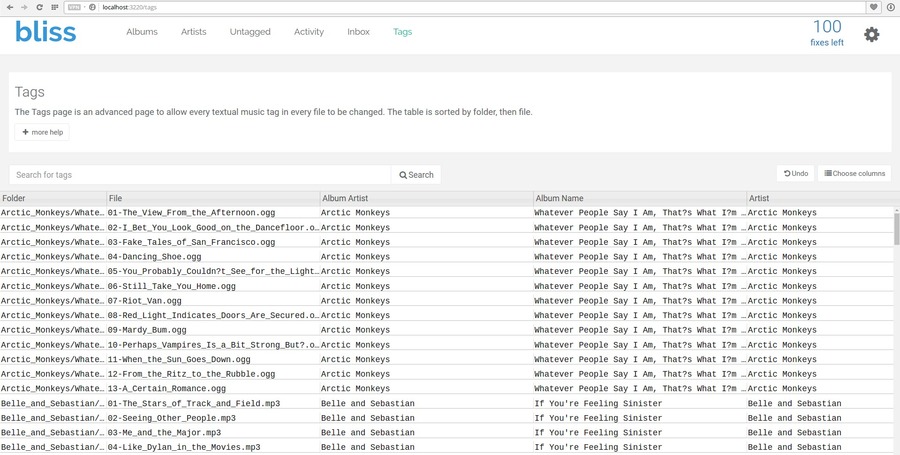 If you have just chosen your music folder for the first time, or you have changed your music folder, the tags will be added to the editor as they are discovered. You can press Refresh or the F5 key to refresh the page view.
blog comments powered by
​