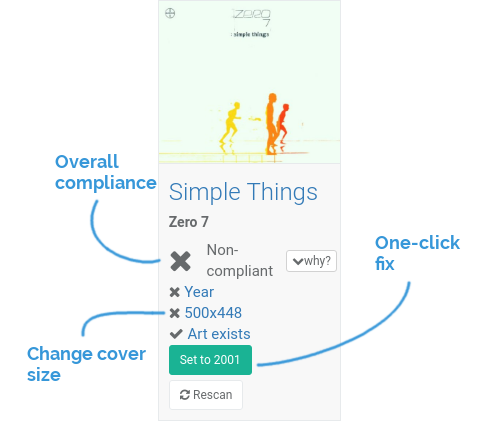 bliss

makes large music libraries more browsable, searchable, playable and beautiful.

bliss performs all the hard work in organizing a DJ's music library; making it consistent, correct and complete with little effort. This means a more browseable library, making it easier to find tracks to drop when the time is right.

Imagine defining simple rules by which your music library is organized, and then having a sidekick use those rules to resolve inconsistencies, fill missing information and artwork, and correct wrong data. That sidekick is bliss!

bliss applies these rules forever, aligning new tracks you've found with your existing library, or implementing new rules across your collection as your customers demand.